Partnership provides access to state-of-the-art fiber optic network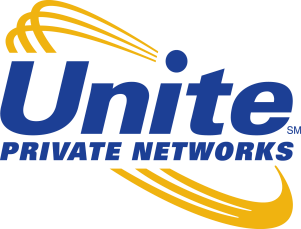 DALLAS – March 1, 2016 – Unite Private Networks (UPN), a leading provider of high-capacity, fiber-based communication networks, today announces it is now offering a full suite of carrier-grade, high-bandwidth Ethernet, IP, dark fiber and data transport services to customers in Infomart Data Centers' Dallas facility, located at 1950 N. Stemmons Freeway.  UPN offers Infomart Dallas tenants access to a host of connectivity solutions ranging from metro Ethernet/IP products to a low latency, diverse and dedicated solution connecting multiple locations back to the data center.
"We are very pleased to further our relationship with Infomart," says Steve Hartman, Vice President of Content at UPN.  "Through this partnership with Infomart, UPN hopes to expand our connectivity for clients who need to connect within this unique building that supports both local and IP global reach."
Infomart Dallas is one of the most connected, valuable and strategically positioned data center facilities in the country, and serves as the telecommunications epicenter for the Southern U.S.  The 1.6 million-square-foot facility features a Building Meet-Me Room (BMMR) designed to facilitate interconnectivity within the carrier-neutral fiber hub, enabling connections between the more than 70 network carriers and all colocation customers within the building.  UPN joins several carriers and service providers already committed to build into Infomart's BMMR, including DE-CIX and InnerCity FiberNet.
"The partnership with UPN helps Infomart enable more connections through our Dallas BMMR," adds Tommy Gwinner, Director of Technology at Infomart Data Centers.  "With the addition of UPN, Infomart can offer even more industry-leading connectivity options to customers inside the region's most connected building at a cost-effective price point."
About Unite Private Networks: UPN provides high-bandwidth, fiber-based communications networks and services to schools, governments, carriers, data centers, hospitals, and enterprise business customers across a 20 state service area. Service offerings include dark and lit fiber, private line, optical Ethernet, Internet access, data center services, and other customized solutions. Headquartered in Kansas City, MO, UPN has been providing customer focused communications solutions since 1998.  For more information, visit www.uniteprivatenetworks.com.
About Infomart: Founded in 2006, Infomart Data Centers (formerly Fortune Data Centers) is an award-winning industry leader in building, owning and operating highly efficient, cost-effective wholesale data centers.  Each of its national facilities meet or exceed the highest industry standards for data centers in all operational categories of availability, security, connectivity and physical resilience.
Infomart Data Centers offers wholesale and colocation facilities in four markets throughout the United States: San Jose, Calif.; Hillsboro, Ore.; Dallas; and Ashburn, Va. For more information, please visit www.infomartdatacenters.com or connect with Infomart on Twitter and LinkedIn.
# # # 
Media Contacts:
Brandi Tubb for Unite Private Networks
816-903-9400
brandi.tubb@upnfiber.com
iMiller Public Relations for Infomart Data Centers
866-307-2510
infomart@imillerpr.com