Leading Executives Span All Aspects of the In-Building Wireless Industry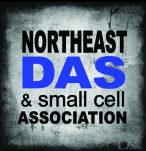 MAMARONECK, NY – March 4, 2014 – Northeast DAS & Small Cell Association (NEDAS), an association of Northeast DAS, small cell professionals and end-users driven to foster learning, networking, socializing, collaboration and the sharing of ideas in a mutually supportive environment, announces its 2014 Advisory Council members.  The Advisory Council is a volunteer body consisting of industry experts committed to sharing lessons learned, innovative ideas and professional insights with the intent to enhance and cultivate the technology and related strategies that impact the wireless industry through NEDAS hosted events.
The 2014 Advisory Council members include Ezra Hug, founder of NEDAS who now represents AT&T Wireless, Steve Yapsuga of TESSCO, Tom Chamberlain of ADRF, Gregg Toback of Anritsu, Doug Barnett of Pinnacle Wireless, Doug Wiest of EdgeConneX, Douglas Fishman of SQUAN, Art Meierdirk of INOC, Mike Collado of SOLiD, and Manny Gutsche of RF Industries.
"The Advisory Council is a key component to ensuring success of the programs we offer to the NEDAS community," comments Ilissa Miller, CEO of iMiller Public Relations and President of Northeast DAS + Small Cell Association.  "This group of professionals provides guidance on event dates, locations and most importantly topics, particularly those most important and relevant to the in-building wireless community."
The Association's next event will be April 1, 2014 in New York City.  The In-Building Conference, titled 'Hetnet's Race to Connect', is a one-day event taking place at Convene Midtown East.  The event is co-located with Informa's Wifi and Small Cells North America Summit in NYC, bringing an expanded agenda of DAS and Small Cell programs to attendees and participating companies.  Current event sponsors include Black Box Network Services, Cellular Specialties, Connectivity Wireless, Dewberry, Fullerton Engineering, Galtronics, MECA Engineering, Snyder & Snyder, SQUAN, Talley Inc. and Walker & Associates.
Founded in 2011, NEDAS is committed to providing insight, resources and networking opportunities to major and emerging companies with services, cell sites and solutions available throughout the Northeast region of the United States.  Supported by annual sponsors in conjunction with individual event sponsors, the association works with industry thought leaders, emerging players and innovators to identify and set standards for DAS and Small Cell technology.
For more information about the Northeast DAS & Small Cell Association, please visit www.northeastdas.com or email info@northeastdas.com.
# # #
About Northeast DAS + Small Cell Association
Northeast DAS + Small Cell Association (NEDAS) is a grassroots wireless telecom association whose mission is to create a positive, nonpartisan and invigorating environment in which local industry professionals can learn, discuss, debate, socialize, collaborate with their peers, and encourage networking, public outreach and education about the DAS + Small Cell industry.  2014 Platinum Sponsors include Anritsu, EdgeConneX, INOC, Metro Network Services, SOLiD and TESSCO; Annual Gold Circle Sponsors are ADRF Technologies, ATEC Wireless, TE Connectivity and RF Industries; Silver Circle Sponsors are Corning Optical Communications Wireless, Inc. and Crown Castle. For more information, visit www.northeastdas.com.
Media Contact:
iMiller Public Relations
Jennifer Handshew, EVP Media Relations
Tel:  +1.866.307.2510
Email:  NEDAS@imillerpr.com