Industry Veteran to Lead NEDAS and iMiller Public Relations' New Business Initiatives and Drive Value for Sponsors and Clients
NEW YORK – JANUARY 7, 2020 – NEDAS, a grassroots association located at the intersection of wireline and wireless with a goal of improving communications infrastructure to the edge for buildings, municipalities, public safety, enterprises and more, announces the appointment of Lou Traiforos as Vice President of Business Development for both NEDAS and iMiller Public Relations (iMPR). iMPR, an award-winning, globally renowned Public Relations and Marketing consultancy serving the communications infrastructure sector, owns and operates NEDAS.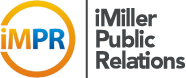 In the fall of 2018, NEDAS rebranded from its original moniker, the Northeast DAS and Small Cell Association, simplifying its brand and expanding its market beyond the Northeast and DAS and small cell technologies. In 2019, NEDAS further expanded its educational programming to cover the entire convergence infrastructure landscape, including 5G and CBRS (Citizens Broadband Radio Service) technologies to cell towers and data centers, as well as edge computing, smart city infrastructure and more. As a result of its refocused positioning, NEDAS continues to see a surge in interest as convergence continues to be paramount for companies implementing and enabling digital transformation.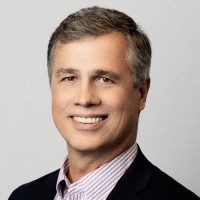 "We are honored to have Lou Traiforos leading discussions among the industry, illustrating the value and opportunities we offer companies as they seek to amplify their messages, gain increased brand positioning and reach key decision makers as they reshape today's wireline and wireless infrastructure to meet mobile data demand," comments Ilissa Miller, President of NEDAS, CEO of iMiller Public Relations and Co-Founder of the Independent Data Center Alliance. "As we enter a new decade, the fervor surrounding communications infrastructure convergence will continue to be strengthened by much-needed education and conversations about real-world issues. We look forward to facilitating this process and collectively aligning best practices to connect our global world."
"Lou Traiforos provided Broadstaff with a tremendous foundation for growth, and his new role with NEDAS and the iMiller Public Relations team couldn't be a better fit," adds Carrie Charles, CEO of Broadstaff and 2019 Advisory Council member of NEDAS. "On behalf of the Broadstaff team, we couldn't be happier for Lou. We are thrilled to have the opportunity to continue to work with Lou alongside the fabulous team at NEDAS and iMiller Public Relations as he provides a guiding light and additional force fueling and powering growth for Broadstaff and the entire industry."
"As the new VP of Business Development for NEDAS and iMiller Public Relations, I am excited to share my experience and industry knowledge, provide value to the long-standing trusted relationships I've nurtured and guide a team in the delivery of world-class events, conferences, networking opportunities and public relations and marketing services. This will amplify the efforts of companies that want to stand out from the crowd and achieve their goals with precision and value," remarks Traiforos. "As a long-standing member of the NEDAS community and an avid fan of the work iMiller Public Relations does, I look forward to adding even greater value to my relationships and to the industry as a whole."
NEDAS hosts an array of annual events, including its popular Boston Symposium, New York City Summit, Webinars, bi-weekly Newsletters and regular Podcast programs. The 2020 event schedule is as follows:
February 10, 2020 – NEDAS Miami VIP Invite-Only Social
April 2, 2020 – NEDAS Boston Symposium
September 9, 2020 – NEDAS NYC Summit
December, 2020 – NEDAS Holiday Soiree
The NEDAS team is currently taking reservations for its annual Webinar programs with dates available throughout 2020. Nominal sponsorship is required to secure Webinar spots, which offer more than a hundred registrations guaranteed for each program.
Additional opportunities for NEDAS community members in 2020 include features on the associations' new podcast, NEDAS Live! Where Wireline and Wireless Meet, which unveiled its first seven episodes in 2019. Additional episodes are to be released in 2020. Interested guests can apply here.
Along with currently available annual and event sponsorship opportunities, NEDAS is proud to welcome early signers to its 2020 annual sponsor roster. This year, early signers include returning Platinum Annual Sponsor ZenFi Networks, along with Gold Annual Sponsors Anritsu, Broadstaff, Cobham Wireless, Corning, CSquared Systems and new entrant Wireless Supply.  2020 Annual Sponsorship opportunities are available through February 15, 2020.
The NEDAS 2020 Advisory Council and Committees will be announced in the coming weeks, along with updates to the organizations' leadership, call for speakers, individual event registrations, video feature interview opportunities and more.
To learn more about NEDAS or to take advantage of its 2020 opportunities, please visit www.nedas.com.
# # #
About NEDAS
Celebrating 10 years, NEDAS sits at the intersection of the wireline and wireless worlds where interconnectivity is key to enabling the connected world.  With mobility stretching the limits of today's wireless infrastructure, new solutions and technologies must be deployed to enable the ability to communicate anything, anywhere at anytime. NEDAS fosters industry development through programs that drive discussions and debates at its educational and networking events, encouraging collaboration, public outreach and enablement for today's connected world. NEDAS programs are influenced by its industry-led 2019 Advisory Council and are supported by 2019 Annual Sponsors, including Platinum Sponsor ZenFi Networks and Gold Sponsors 1025Connect, ADRF, Anritsu, Broadstaff, Cobham Wireless, Corning, CSquared Systems, ExteNet and FiberLight. To learn more, visit http://www.nedas.com.
About iMiller Public Relations
iMiller Public Relations (iMPR) is an award-winning, global public relations and marketing consultancy focused on the Communications Infrastructure sector. iMPR works with innovative start-ups, medium-sized and Fortune 50 companies throughout the world, delivering an array of communications services including strategic counsel, brand strategy, content marketing, digital marketing, event planning, media relations, product marketing, social media and more. Combining a dynamic suite of capabilities with unparalleled industry expertise, iMPR delivers game-changing campaigns for telecom and technology infrastructure companies that collectively represent more than $100 billion in annual revenue. iMPR collaborates with clients to elevate their brands, drive lead generation and expand into new and existing markets. iMPR is the operating arm of NEDAS and manages three online industry publications: CloudPOST, Data Center POST and Telecom Newsroom.  To learn more about iMPR, visit www.imillerpr.com.
Media Contact:
iMiller Public Relations for NEDAS
Tel: +1.866.307.2510