General Manager of Colocation and Connectivity, John Sarkis, to Moderate The Cloud Ecosystem LIVE! Executive Roundtable on Tuesday, May 12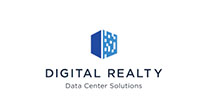 SAN FRANCISCO, April 29, 2015 – Digital Realty Trust, Inc. (NYSE: DLR), the leading global provider of data center and colocation solutions, today announces that John Sarkis, General Manager of Colocation and Connectivity, will moderate an exclusive panel focused on the cloud ecosystem at International Telecoms Week (ITW) 2015, taking place May 10-13, 2015 at the Hyatt Regency & Swissôtel in Chicago, IL.
Mr. Sarkis will join Nick Voth, Director, System Integrators and Strategic Outsourcers, VMware vCloud Air/vCGS, Chris McReynolds, VP of Core Network Services, Level 3 Communications, and other cloud experts on the exclusive executive roundtable The Cloud Ecosystem LIVE!, taking place Tuesday, May 12 from 4:00 PM – 5:30 PM in the Swissôtel Chicago, Alpine 2. The panel discussion will bring together thought leaders from across the cloud ecosystem – from service providers, to varied enterprises – and offer key insights into the delivery and adoption of this year's key business and IT initiatives across various hybrid environments. Participants will also explore how cloud adoption is impacting strategic technical decisions and changing the face of the business cycle.
Digital Realty is the leading provider of premium data centers, with over 130 globally connected data centers across four continents and secure access to over 50 cloud service providers as well as 1,000 network service providers. Designed to connect with customer cloud deployments and owned data centers, Digital Realty's global connectivity solutions deliver the Right Workload, in the Right Place, at the Right ValueTM. Digital Realty's GlobalConnect suite of global connectivity solutions includes Digital MetroConnect, Digital CloudConnect, Digital IPConnect, and Digital PrivateLine – all designed to accelerate customers' business growth by leveraging Digital Colocation and data centers in multiple diverse locations within major metros. With Digital's rich direct-connect options, customers are also able to streamline hybrid cloud deployment and better support their hybrid environments.
Digital Realty is a Prime Sponsor of ITW 2015. To join Digital Realty for cocktails, appetizers and great discussion at The Cloud Ecosystem LIVE! roundtable, RSVP here. To learn more about Digital Realty and its global data center connectivity and colocation solutions, schedule a meeting with a company representative at ITW 2015 or stop by the Digital Realty meeting space at the Hyatt Regency's BIG Bar.
ITW is the world's premier wholesale carrier event and the annual meeting point for the global wholesale telecommunications community. This year's conference is expected to converge over 6,000 delegates from 1,870+ companies representing over 140 countries. For more information about ITW 2015 and to register, visit www.internationaltelecomsweek.com.
# # #
About Digital Realty
Digital Realty Trust, Inc. supports the data center and colocation strategies of more than 600 firms across its secure, network-rich portfolio of data centers located throughout North America, Europe, Asia and Australia.  Digital Realty's clients include domestic and international companies of all sizes, ranging from financial services, cloud and information technology services, to manufacturing, energy, gaming, life sciences and consumer products.  For more information about data center solutions from Digital Realty, visit www.digitalrealty.com.
MEDIA CONTACT:
Lewis PR for Digital Realty
digitalrealty@lewispr.com
(415) 432-2400