The SCF Industry Awards recognizes ZenFi Networks for Social Impact – Promoting Small Cells for Social / Economic / Environmental Development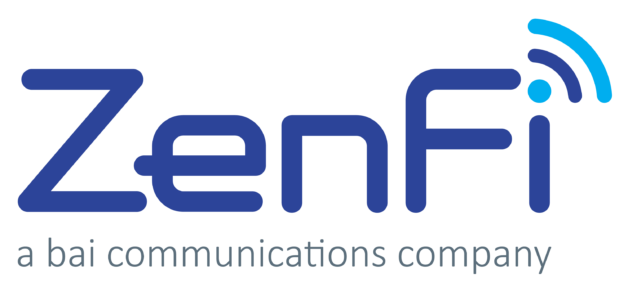 New York, NY –  May 24, 2023 – ZenFi Networks (ZenFi), a BAI Communications Company (BAI) soon to be rebranded as Boldyn Networks, and a leading digital infrastructure solutions provider in the New York and New Jersey metro area, announces today that the company has won the award for "Social Impact – Promoting Small Cells for Social / Economic / Environmental Development" by the Small Cell Forum (SCF) Industry Awards. The winners were announced at the SCF Gala Dinner and Industry Awards Ceremony that took place on Tuesday, May 23, 2023, the first evening of the Small Cells World Summit in London.
The SCF Industry Awards is the only entirely independent awards event supporting technical innovation in, and the deployment of agile, scalable, cost-effective, cellular infrastructure and solutions by established and emerging service providers. ZenFi Networks was recognized for this award due to the company's demonstrated commitment to the future of digital infrastructure, and providing connectivity across the New York City metropolitan area. ZenFi Networks is currently partnered with CityBridge in deploying, operating and expanding one of the world's largest public Wi-Fi networks, LinkNYC, utilizing smart street furniture across New York City to ensure reliable 5G connectivity.
Additionally, throughout 2022 and into 2023, ZenFi Networks and their partnering organizations, including LinkNYC, The Knowledge House, Andrew Freedman Home, The Bronx Community Foundation, the Allen Senior Center, and Digital Girl Inc., have worked with the New York City Office of Technology and Innovation to launch five respective Gigabit Centers in the Bronx, Brooklyn, Queens, Harlem, and Staten Island. These facilities will help bridge the digital divide by providing high-speed internet, digital literacy training, free access to laptops and workstations, and small business development powered by the free LinkNYC public Wi-Fi network.
"We at ZenFi Networks are honored to win the award for Social Impact – Promoting Small Cells for Social / Economic / Environmental Development. This type of recognition is a testament to the success that comes from public-private partnership initiatives, and hands-on engagement with the community," ZenFi Networks Co-Founder and CEO Ray LaChance said. "Honors such as these only further reinforce our commitment to building the digital future of New York City, together."
Vilicom, a BAI Communications company, also received an SCF award in the category "Excellence in Commercial Deployment by a Private Network Operator", for its project, with Vestas, a leading supplier of Wind Turbines and solutions to the renewable sector, to deploy a cloud-enabled private network at the Moray East Wind Farm off the coast of Scotland. Vilicom won its award for its achievement in creating a highly advanced and innovative network, based on cloud network techniques, which combines the reliability of always-on IT systems, with new innovations in the field of Open Radio Access Network (ORAN) and Core Network Function Virtualization. The network maximizes the benefits of stable, reliable 4G and 5G-ready technology, with Vilicom providing ongoing, 24-hour support to ensure that connectivity is never compromised. The mobile private network will provide the essential infrastructure to support communications across the site and plays a part in helping deliver renewable energy to over a million homes.
With their 2022 acquisition by BAI Communications, ZenFi Networks joined BAI's growing portfolio of US-based digital infrastructure companies, including Mobilitie and Transit Wireless. The BAI Group companies will soon be rebranded this June as Boldyn Networks that include six companies; Mobilitie, Signal Point Systems, ZenFi Networks, Transit Wireless, Vilicom and BAI Communications. ZenFi Networks anticipates playing a leading role in the industry regarding small cell delivery, end delivery, signal distribution, and building out smart communities.
For more information about ZenFi Networks, visit www.zenfi.com.
For more information about Boldyn Networks, click here.
# # #
ZenFi Networks:
ZenFi Networks, a BAI Communications company (BAI) soon to rebrand as Boldyn Networks*, is an innovative digital infrastructure company focused on delivering wireless siting, network edge colocation and fiber optic network solutions in the NY-NJ metro region. As the area's most experienced communications infrastructure builders, ZenFi Networks has an unparalleled reputation for efficiently architecting and delivering solutions that enable mobile network operators, wholesale telecommunications providers and large enterprise clients. With its purpose-built C-RAN infrastructure, ZenFi Networks is at the forefront of network architecture innovation and a critical part of the digital ecosystem in one of the biggest, most important markets in the world. *BAI is bringing together our six companies BAI in the Northern Hemisphere, Mobilitie, Signal Point Systems, Transit Wireless, ZenFi Networks and Vilicom, and rebranding into one powerhouse called Boldyn Networks.
Connect with us on social media:
Learn more at:
W zenfi.com or W baicommunications.com
Media Contact:
Jake Curtachio
iMiller Public Relations
Tel: 1.914.315.6424
pr@imillerpr.com