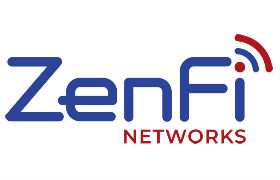 New York – April 9, 2021 – ZenFi Networks, an innovative leader of digital infrastructure solutions in the New York and New Jersey metro regions, announces today that its Co-Founder and Chief Revenue Officer, Victoria Lamberth, has been featured in City & State's Inaugural Telecommunications Power 50. Individuals recognized illustrate a leadership role in helping to close the digital divide, ensuring New York remains connected and competitive.
New Yorkers for 5G, a statewide coalition dedicated to educating elected officials, policymakers and members of the public about the need for next-generation connectivity, congratulated eight of its coalition members who have been identified as leading figures in New York's telecommunications industry. City & State released the first ever Telecommunications Power 50 rankings in partnership with journalist Natasha Ishak at PBH Network. This diverse group includes executives, government officials, entrepreneurs, and advocates who all are working to provide New Yorkers with the reliable, fast and affordable connectivity necessary to succeed in this increasing digital modern world.
Recognized for her leadership at ZenFi Networks, Victoria Lamberth has been instrumental in guiding the company as it focuses on building a 5G future by delivering high-performance connectivity solutions to mobile network operators, wholesale telecommunications providers and large enterprises. In addition to her role as Co-Founder and CEO of ZenFi Networks, Lamberth also serves as owner and managing partner of two other successful NY-based businesses — Hugh O'Kane Electric Co., and Metro Network Services, LLC. Her extensive accomplishments at ZenFi Networks are evident in both the company's ongoing growth, and pioneering network infrastructure innovations throughout the region.
To see the full Telecommunications Power 50 Rankings, click here.
For more information about ZenFi Networks, visit: www.zenfi.com.
# # #
About ZenFi Networks:
ZenFi Networks is an innovative digital infrastructure company focused on delivering wireless siting, network edge colocation and fiber optic network solutions in the NY-NJ metro region. As the area's most experienced communications infrastructure builders, ZenFi Networks has an unparalleled reputation for efficiently architecting and delivering solutions that enable Mobile Network Operators, Wholesale Telecommunications Providers and Large Enterprise clients. With its purpose-built C-RAN infrastructure, ZenFi Networks is at the forefront of network architecture innovation and a critical part of the digital ecosystem in one of the biggest, most important markets in the world. For more information, please visit: www.zenfi.com.
Media Contact:
iMiller Public Relations
+1 866-307-2510