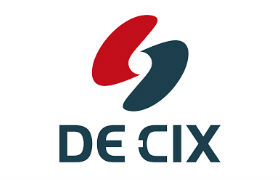 Madrid, Frankfurt – 24 June 2019.  Telxius, the telecommunication infrastructure company of the Telefónica Group, has partnered with DE-CIX, the world's leading Internet Exchange operator, to offer access and interconnection services from any Telxius Point of presence in the world to the DE-CIX Internet Exchanges in Marseille, Madrid, New York, and Dallas, as well as the world's largest IX by peak traffic, DE-CIX Frankfurt.
Telxius operates MAREA and BRUSA, the two highest capacity submarine cables in the world, providing ultrafast connectivity between the Americas (Rio de Janeiro, Fortaleza, Puerto Rico, and Virginia Beach) and Europe (Bilbao and Marseille), and will act as a "one-stop shop" for DE-CIX Interconnection services.
DE-CIX customers will also benefit from the Telxius services portfolio, including IP Transit and DDoS Shield services. They will have direct connectivity to the Internet through Telxius' Tier 1 international network, guaranteeing reliable, high-speed interconnection. DDoS Shield will also be available for those customers who want to be protected against DDoS Attacks. With one of the highest mitigation capacities, based on leading market technology, Telxius will ensure the protection of its customers from increasingly common and complex cyberattacks, providing mitigation in seconds, eliminating malicious traffic, delivering the legitimate traffic, and thus allowing the continuity of their services.
"We are excited to extend our range of globally-acting resellers with Telxius, as they are a major player in the Americas and Europe. For us, this is building interconnection bridges across the Atlantic, bringing the value of our DE-CIX services to new regions around the globe," states Theresa Bobis, Director Southern Europe at DE-CIX.
"This agreement with DE-CIX enables us to expand our access points to our customers, offering them more options to reach their potential customers in key communications hubs like Madrid, Frankfurt, Marseille, Dallas, and New York", said Enrique Valdés, Sales VP Northern Region at Telxius.
***
About Telxius
Telxius is the infrastructure company of the Telefónica Group. It manages an international network of 87,000 km of high capacity fiber optic submarine cables, including the two highest capacity systems in the world, MAREA and BRUSA, both already open for business. MAREA, a joint project with Microsoft and Facebook, is the highest-capacity submarine cable to ever cross the Atlantic. With its 11,000 km and cutting-edge technology, BRUSA links the United States and Brazil. SAM-1, PCCS, and UNISUR represent additional high capacity routes that link the United States and Latin America. Telxius has also over 16,750 telecommunications towers in six countries, featuring one of the most extensive tower catalogues in the world, effectively serving customers as the leading tower company in Spain, Germany and Argentina and as a main provider in Brazil, Chile and Peru. For more information, please visit www.telxius.com
About DE-CIX
DE-CIX – the world's leading Internet Exchange (IX) operator – provides premium interconnection services and runs a range of carrier and data center-neutral IXs globally. Founded in 1995, DE-CIX serves 1500+ carriers, ISPs and content networks from 100+ countries, including all leading international players in various metro markets in Europe, the Middle East, India and North America. With more than 6.8 Terabits per second of peak traffic, DE-CIX Frankfurt is the world's leading Internet Exchange. For more information, please visit www.de-cix.net.
Press Contact
Carsten Titt – Head of Global Public Relations DE-CIX
+49 (0)69 1730902 130
Conchi Gutiérrez
Telxius Communications Manager
+34 609161929