Moses Lake Facility Offers Low Power Costs, High Resiliency and Ideal Geographic Location for Cloud and Disaster Recovery Solutions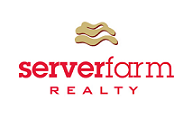 LOS ANGELES, CA, – May 13, 2015 – Server Farm Realty, LLC (SFR), one of the nation's most innovative, privately-owned data center developers, today announces its agreement to lease its highly reliable, state-of-the-art data center facilities in Moses Lake, E. Washington to CenturyLink, Inc., a global communications, hosting, cloud and IT services company. The agreement allows CenturyLink to add hydro-electric-powered data center services to its hybrid IT services portfolio and extend the reach of its data center footprint.
"Server Farm Realty's hydro-electric-powered facility in central Washington perfectly aligns with CenturyLink's requirement of energy efficiency and its commitment to environmental sustainability," states Avner Papouchado, president of Server Farm Realty. "The Titan data center based in Moses Lake, E. Washington is powered primarily by hydroelectricity, offering global enterprises low power costs thanks to the renewable energy source. The facility's high resiliency and geographic location also make it ideal for cloud and disaster recovery solutions."
The electricity for Server Farm Realty's Moses Lake data center is in part supplied by hydroelectric generators powered by the nearby Columbia River, allowing the facility to cost-effectively support up to 30MW of IT load on the site, with an initial ramp to 8MW.  The central Washington climate allows significant use of free-air cooling, driving some of the lowest power usage effectiveness (PUE) figures in the data center industry.  The site also has a seismic rating of 2B, the lowest rating in the western United States, making it a key location for disaster recovery solutions.
"As CenturyLink continues to meet the growing demand from our enterprise customers to access cloud, colocation and managed services, it's incumbent to ensure these requirements are met in an economically efficient and sustainable way," states David Meredith, senior vice president at CenturyLink. "The advanced design and geographic location of Server Farm Realty's hydroelectric-powered facility is consistent with this strategy, while delivering the resiliency, redundancy and reliability that enterprises have come to expect."
Server Farm Realty's data centers span the United States and Canada, which in addition to Moses Lake, E. Washington, include major facilities in key markets such as Santa Clara, Calif., Chicago, Ill., Toronto, Ontario, and Charlotte, N.C.   
For more information about Server Farm Realty, visit www.serverfarmrealty.com.
# # #
About Server Farm Realty, LLC
Server Farm Realty, LLC is the data center and resources arm under Red Sea Group, and one of the nation's most innovative data center developers.  The firm builds highly reliable and efficient custom data centers that offer concurrent maintainability.  For more information, visit www.serverfarmrealty.com.
Media Contact
iMiller Public Relations for Server Farm Realty
Tel: +1 866 307 2510
Email: sfr@imillerpr.com