Whitepaper Offers Businesses a Practical Understanding of Data Sovereignty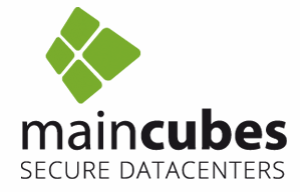 Frankfurt/Amsterdam – 7, July 2021 – maincubes, operator of high-availability secure data centers in Germany and the Netherlands, announces today the company's new whitepaper titled, "Solving the Data Sovereignty Conundrum." The whitepaper offers insights to the data privacy and sovereign state of data now that Privacy Shield is no longer relevant, allowing American companies to transfer data from the European Economic Area (EEA) to the US without violating the General Data Protection Regulation (GDPR), a European Union (EU) law on data protection and privacy in the EU.
Data Sovereignty, within the GDPR, is defined as a way to protect data privacy and security. This means that EU data originating in the EU must be stored within the EU where they are subject to EU privacy laws, or stored within a jurisdiction with comparable levels of protection. These regulations are both confusing and could cause problems for companies operating in both the EU and the US, as the US does not have the same data privacy regulations as  EU member states. Transferring data from the EU to the US could result in violations which come with steep penalty fees.
"By acknowledging the importance of data sovereignty, there is a sense of urgency in coming up with a possible solution to allow EU and US companies to transfer their data without violating the laws of the GDPR," comments Antje Tauchmann, Head of Marketing of maincubes. "At maincubes, we offer our customers a flexible approach to data management, backed by service level commitments that give our customers full control over their data, enabling our customers to be compliant with EU regulations."
With a flexible approach to customer data deployment backed by contracts, maincubes offers clients a hybrid cloud approach consisting of a multi-level access control system that gives customers the ability to create sophisticated cloud deployments. The maincubes solution allows american companies to keep european data in Europe while simultaneously complying with the data sovereignty laws and keeping their control and data management functions in place to continue being data-driven and agile.
"As more businesses look to expand capabilities in Europe, they should work with local providers to ensure the data center infrastructure and data regulations are in alignment with their key policies," states Joris te Lintelo, Vice President of maincubes. "Our hybrid approach empowers companies to be in control of their GDPR compliance, while providing set principles and guidelines to enable them to do so.
maincubes understands the importance of finding a solution for the data sovereignty dilemma, and can ease the limitations of transferring data for companies located in the US and EU. With a hybrid cloud approach, maincubes' solutions allow companies to stay compliant with data sovereignty without compromising agility and while enabling a data driven approach.
To read the whitepaper, please click here.
# # #
maincubes is part of German investor and real estate developer Art-Invest, which is part of the German construction conglomerate Zech Group. maincubes, a fast growing datacenter company, has data centers in Frankfurt and Amsterdam, enabling it to provide colocation services and secure ecosystems for the digital future of customers across various industries. Via the secureexchange® digital platform customers and partners of maincubes can use IT services worldwide such as IoT, (cyber) security and connectivity as well as cloud services to expand their business opportunities. maincubes offers secure, efficient and user-friendly services and a secure home for your data. To learn more, visit www.maincubes.com.
maincubes                            
PR & Communication