Lam Cloud's Colocation Services Verified for Exceeding the Most Stringent Industry and Regulatory Standards
PRESS RELEASE – FOR IMMEDIATE DISTRIBUTION
CRANBURY, NJ, USA – October, 8, 2013 – Lam Cloud Management, a leading New Jersey-based provider of proven Business Continuity, Workplace Recovery, Data Center and Network solutions, announced today it has successfully completed a Statement on Standards for Attestation Engagements No. 16 (SSAE 16) Controls at a Service Organization (SOC 1) Type I examination for its Colocation Services.  The successful completion of the voluntary examination reinforces Lam Cloud's strong commitment to operational excellence and client satisfaction by verifying its utilization of the most stringent controls for the protection and security of customer's mission-critical and sensitive information.
The SSAE 16 examination is an internationally recognized auditing standard developed by the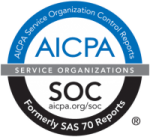 American Institute of Certified Public Accountants (AICPA) that examines the controls and critical processes involved in financial reporting as well as storing, handling, and transmitting data securely.  The examination superseded the Statement on Auditing Standards No. 70 (SAS 70) standard on June 15, 2011.  
Lam Cloud's Type I examination was performed by independent licensed Certified Public Accounting firm BrightLine CPAs & Associates, Inc. on August 31, 2013.  To achieve compliance, Lam Cloud underwent a rigorous independent audit of its control objectives and activities relating to: oversight by executive management; risk assessment; monitoring activities; information and communication systems; physical and environmental security; and other supporting areas.  Upon completing the assessment, the organization received a Service Auditors' Report with a clean opinion and no exceptions.
"The successful completion of the Type I SSAE 16 examination validates Lam Cloud's ability to maintain the highest standards of processes, controls, procedures and infrastructure, delivering the highest degree of security, reliability and support for our customers' business environments," says Lawrence Lam, Founder & President, Lam Cloud Management.  "Furthermore, this milestone enables our organization to provide customers with not only greater transparency into our operations, but also a superior sense of assurance and confidence in our proven services and solutions."
Lam Cloud's state-of-the-art data center in Cranbury, NJ offers 275,000 square feet of fully-customizable, scalable Colocation and enterprise data center space, 3,000 Workplace Recovery seats, and over 40,000 square feet of conference, trade show and exhibition area.  Learn more about Lam Cloud Management by visiting www.lamcloud.co.
# # #
About Lam Cloud Management
Lam Cloud is your gateway to tomorrow's technologies, constantly striving to make data centers, cutting-edge technologies and networks more accessible to greater numbers of people.  From its physical data center base, the company unites two disparate groups – those who need tomorrow's technologies and those who provide them.  Lam Cloud collectively operates state-of-the-art data centers and facilitates, customizes, maintains, and operates scalable solutions including Business Continuity and Availability, Professional Services, Virtualization, Colocation, Managed Cloud, and Network and Internet Services.  Lam Cloud's firewalled "private clouds" provide optimized customization, performance, cost, bandwidth, latency, and lowest total cost of ownership.  Stay connected with Lam Cloud Management on Twitter, LinkedIn and Facebook.  More information can also be found by visiting www.lamcloud.co.
MEDIA INQUIRIES:
Ilissa Miller
iMiller Public Relations for Lam Cloud Management
Tel: +1 866 307 2510LamCloud@imillerpr.com