Winners will be honored at the 2016 Red Carpet Golden Bridge Awards Ceremony in San Francisco on Monday, September 12, 2016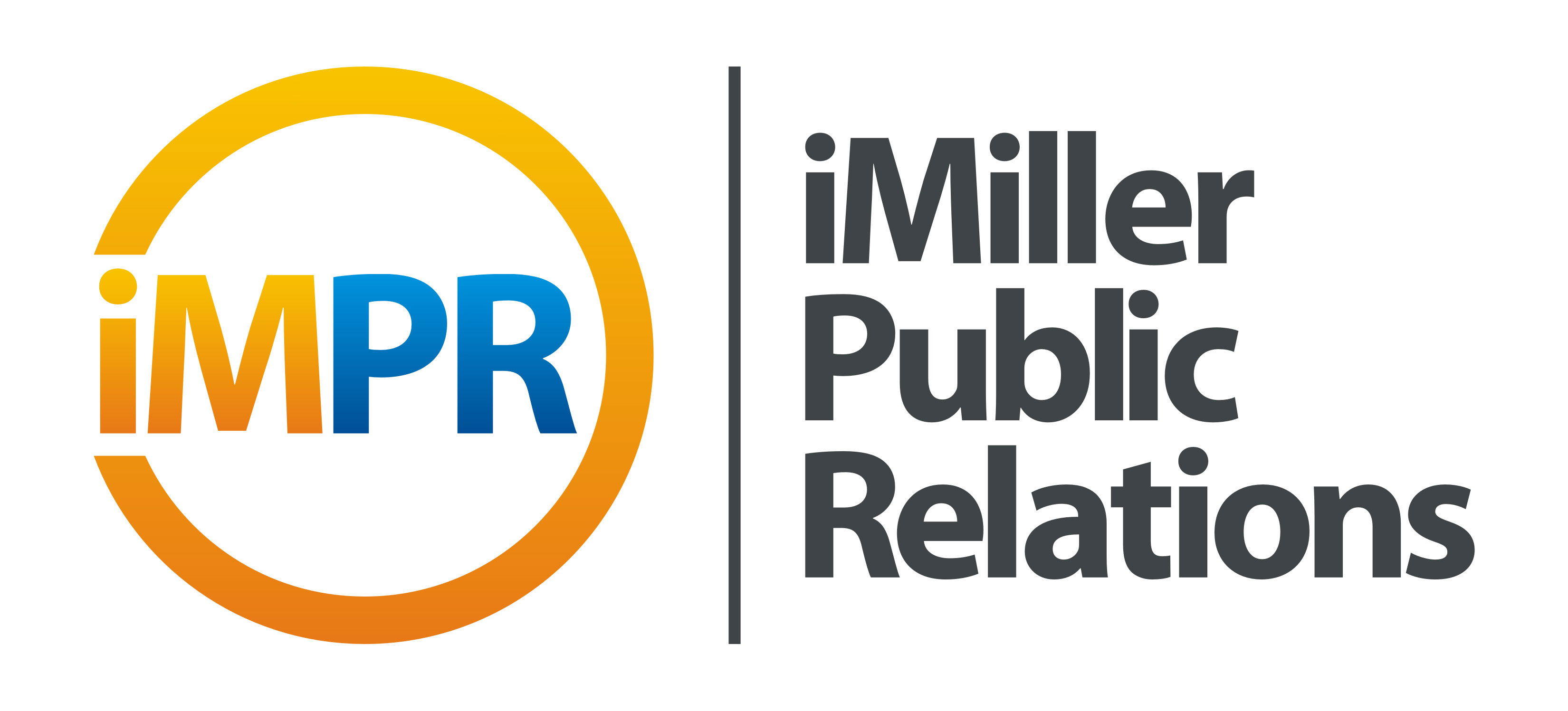 Mamaroneck, New York – August 22, 2016 – iMiller Public Relations (iMPR), a results-driven, independent public relations and marketing consulting firm, announces today that its Founder and CEO Ilissa Miller is recognized as a Gold winner in the eighth annual 2016 Golden Bridge Awards® 'Public Relations Executive of the Year' category.
Ilissa Miller is a globally recognized public relations professional with over 20 years' experience in the telecommunications and technology sectors.  As a result of her stewardship, iMPR has achieved a CAGR of over 40% for the past two years.  Ilissa holds a number of advisory and executive leadership positions in the telecom industry, including Sponsorship Sales Director of the North American Network Operators Group (NANOG) and Advisory Council member for Host in Ireland, an industry-led initiative that generates awareness of Ireland's benefits as an optimum location to host digital assets.
Additionally, Ilissa has led iMPR's acquisition of the Northeast DAS & Small Cell Association (NEDAS), which she currently serves as President, as well as the trade industry blog sites Data Center POST and CloudPOST.  The latter online media outlets offer educational content and expert commentary by industry peers and provides a platform for some of the telecommunication's industry's top thought-leaders and executives.
The coveted annual Golden Bridge Awards program encompasses the world's best in organizational performance, innovations, products and services, executives and management teams, women in business, best deployments, product management, public relations, marketing, corporate communications, international business, and customer satisfaction programs from every major industry.  Organizations from all over the world are eligible to submit nominations, including public and private, for-profit and non-profit, largest to smallest and new start-ups.
"It's an honor to be named a Gold winner in the 'Public Relations Executive of the Year' category by Golden Bridge Awards," states Mrs. Miller.  "Receiving this award is a testament to iMPR's commitment to providing exceptional public relations, marketing and event services to our valued telecommunications and technology clients, as well as to the culture of excellence and integrity that the entire iMPR team represents every day."
iMPR's Ilissa Miller and other winners of the Golden Bridge Awards will be honored in San Francisco on Monday, September 12, 2016, during the annual Red Carpet Ceremony.  To learn more, visit www.goldenbridgeawards.com/world.
# # #
About iMiller Public Relations 
iMiller Public Relations (iMPR) is a results-driven, independent public relations and marketing consulting firm.  iMPR works with global telecom and technology companies that when coalesced represent more than $100B in revenues.  At the forefront of our market leadership positioning is iMPR's industry thought-leadership, where our consultative, industry-insider perspective helps clients propel their messages more effectively.  Our services include: Strategic Media Relations, Digital Marketing, Product Marketing, Social Media, Event Planning, Creative and Content Development, and more.  For more information about iMPR, visit www.imillerpr.com.
About the Golden Bridge Awards                                                                                         
Golden Bridge Awards are an annual industry and peers recognition program honoring best companies in every major industry from large to small and new start-ups in North America, Europe, Middle-East, Africa, Asia-Pacific, and Latin-America, Best New Products and Services, Best Innovations, Management and Teams, Women in Business and the Professions, Case Studies, Customer Satisfaction, and PR and Marketing Campaigns from all over the world. Learn more about The Golden Bridge Awards at www.goldenbridgeawards.com.
Media Contact for iMiller Public Relations:
Jennifer Handshew
Tel: 917-359-8838
Email: pr@imillerpr.com