Ilissa Miller Honored for Significant Contributions to and Active Involvement in the Communications Industry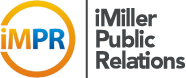 MAMARONECK, NY – DECEMBER 10, 2019 – iMiller Public Relations (iMPR), an award-winning global public relations and marketing company focused on the communications infrastructure sector, announces that its Founder and Chief Executive Officer, Ilissa Miller, has been recognized as one of the Top Women in PR on the PRNEWS 2019 honoree list.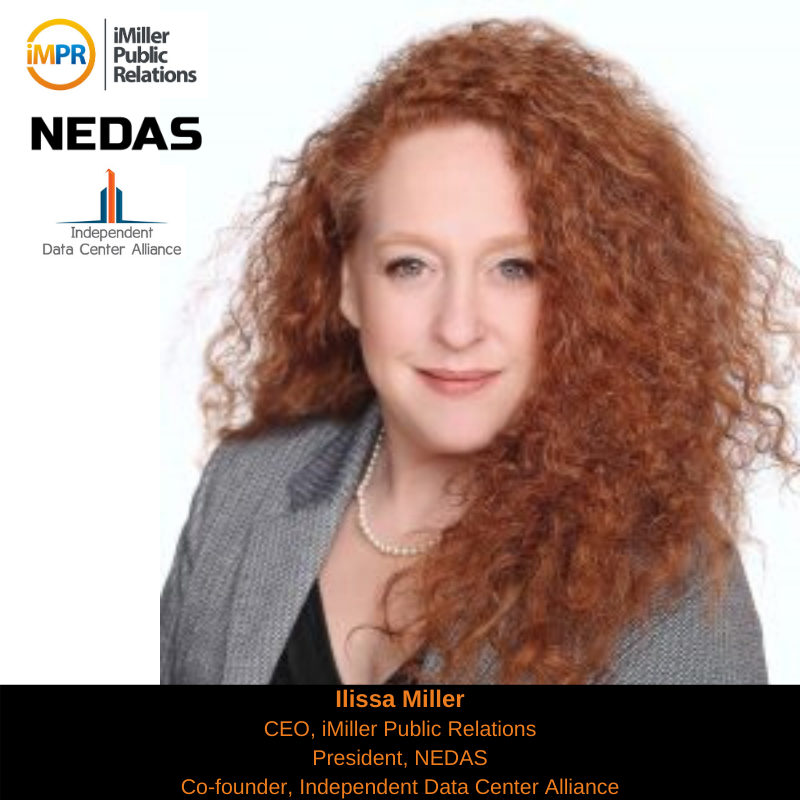 PRNEWS Group at Access Intelligence, LLC, a go-to source that serves the communications and PR community at corporations, agencies and nonprofits, presents this annual list with the goal of honoring women who have made bold advances in crisis management, brand reputation, content creation, social media marketing and more in the last year for their organizations or for their clients. The finalists, all women at the pinnacle of their respective careers, are recognized for their significant contributions to their organizations, admiration by peers and employees and active engagement in the communications industry.
As a recognized leader in the global telecom and technology space, Miller leverages nearly two decades of comprehensive experience across sales, marketing and product development, empowering clients as they seek to differentiate their messages and achieve notoriety within an ever-expanding and evolving telecommunications industry. Delivering a wealth of insight, Miller has spearheaded the launch of many companies, global products and marketing campaigns, including those throughout international private line and networks, IP transit, peering, IPVPN, hosted PBX, cloud computing, Ethernet, managed services, colocation and data centers. Aside from her role at iMPR, Miller also serves as the President of NEDAS and Co-Founder of the Independent Data Center Alliance.
"I couldn't be more thrilled to be a part of this roster of such impressive, hard-working and noteworthy peers, and I sincerely congratulate all the honorees for their fantastic work," comments Miller. "No matter the client or project, passion and dedication are the foundation of success, and I'm proud to see that philosophy paying off not just for me, but for the many women alongside me who are breaking barriers and redefining what success means in this industry. I look forward to the new victories and challenges that lay ahead for iMiller Public Relations as the digital future evolves."
iMPR leverages industry insights and strategic processes to deliver valuable guidance and highly effective public relations and marketing strategies that propel corporate brands, products and solutions.  iMPR offers a comprehensive suite of services, including strategic communications consulting, content development, Press Room as a Service (PRaaS), product marketing and more, providing clients with a competitive edge and enhanced ROI.
The finalists are to be recognized at the PRNEWS Top Women in PR Awards Luncheon, taking place on Tuesday, January 28, 2020 from 12:00 to 3:00 pm at Gotham Hall in New York City.
To learn more about iMiller Public Relations, please visit www.imillerpr.com.
# # #
About iMiller Public Relations
iMiller Public Relations (iMPR) is an award-winning, global public relations and marketing firm focused on the Communications Infrastructure sector. iMPR works with innovative start-ups, medium-sized and Fortune 50 companies throughout the world, delivering an array of communications services including  strategic counsel, brand strategy, content marketing, digital marketing, event planning, media relations, product marketing, social media and more. Combining a dynamic suite of capabilities with unparalleled industry expertise, iMPR delivers game-changing campaigns for telecom and technology infrastructure companies that collectively represent more than $100 billion in annual revenue. iMPR collaborates with clients to elevate brand awareness, drive lead generation and expand and penetrate new and existing markets. iMPR is the operating arm of NEDAS (formerly the Northeast DAS and Small Cell Association) and manages three online industry blogs: CloudPOST, Data Center POST and Telecom Newsroom.  To learn more about iMPR, visit www.imillerpr.com.
Contact:
iMiller Public Relations
Anne Whealdon
Tel: +1-866-307-2510