Host in Ireland, a strategic global initiative created to increase awareness of the benefits of hosting digital assets in Ireland, announces today that its Founder and President, Garry Connolly, will speak at CAPRE's Ireland and Emerging European Markets Data Centre Summit, taking place 26 July, in Dublin.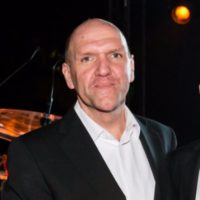 Mr. Connolly, in addition to providing leadership at the award-winning Host in Ireland initiative, has also been recognised as one of the top 50 EMEA Influencers in Cloud and Data Centres 2017 by Data Economy, and was runner-up in the 2017 DCS Awards' 'Data Centre Individual of Year' category.'
During the morning keynote presentation, "The Emerging European Data Centre Marketplace in 2018, Brexit and Impact of GDPR," Mr. Connolly will discuss the impact of the Edge on data centre markets, as well as analyze the activity of major cloud players and data centres in Europe.
WHAT:
Morning Keynote Presentation: "The Emerging European Data Centre Marketplace in 2018, Brexit and Impact of GDPR"
WHERE:
CAPRE's Ireland And Emerging European Markets Data Centre Summit
Dublin, Ireland
WHEN:
Thursday, 26 July 2018
8:45 am
WHO:
Garry Connolly, Founder and President, Host in Ireland, Co-Chair of the General Data Protection Regulation (GDPR) Awareness Coalition
About Host in Ireland
Host in Ireland, winner of the Datacloud Europe 2016 award for Innovative Data Center Location, is an industry-led marketing initiative that provides timely and accurate information about Ireland's digital asset hosting ecosystem at all times including demonstrating why Ireland is more cost-effective, efficient, reliable, secure and accessible than most other regions across the EU.  There's a reason companies like Microsoft, Zendesk, Facebook, Twitter, Amazon, Adobe and beyond have sought to host their solutions in as well as to/from Ireland.  Many of these reasons are immediately realized due to access to affordable power, redundant network and bandwidth capacity along with a variety of data center providers that offer an array of services sustained by the "5 Ps": Policy, People, Pedigree, Pipes, and Power.  On top of that is a very attractive business management structure, implemented by Ireland, which is keenly interested to bring new businesses into the market.  Ireland supports this initiative through its pro-business approach, attractive corporate tax and fiscal structures, common law based legal system, continued investment in off-Island fiber cables to the U.S. and Europe, financial support for data centre energy efficiency, and access to a skilled native English-speaking workforce – ensuring data asset compliance for companies large and small.  For more information about Host in Ireland, visit www.hostinireland.com.
Media Contact:
iMiller Public Relations for Host in Ireland
Tel: +1 866 307 2510