More Than 6,500 Global Delegates Expected to Converge in Chicago May 14-17, 2017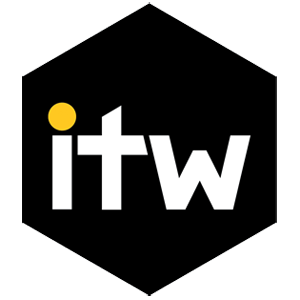 CHICAGO (April 25, 2017) – International Telecoms Week (ITW), the annual meeting for the global wholesale telecommunications community, announces the availability of the ITW Press Room at its 2017 event and extends an invitation to global accredited media organizations to join over 6,500 delegates from all areas of the wholesale community, representing 1,900+ companies from more than 140 countries.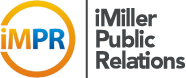 ITW 2017, the wholesale telecommunications industry's largest annual event produced by Capacity Media, returns to Chicago's Hyatt Regency and adjacent Swissôtel May 14-17, 2017.  Executives from leading global organizations, including headline sponsors AT&T, BT, China Telecom Global, Etisalat, Orange, PCCW Global, Saudi Telecom Company, Sparkle, Tata Communications, and Telefónica, will converge to exchange business ideas, opportunities and to expand their global network reach through collaborative relationships.
"The support and networking opportunities provided by the Press Room have continued to receive positive feedback, which is why we continue to bring it back each year," says Rosalind Irving, CEO of Capacity Media.  "We expect to facilitate more meaningful dialogues between our community and the press, and share more news that impacts the global wholesale telecommunications and carrier communities than ever before."
Exclusively managed by iMiller Public Relations, a global Public Relations and Marketing firm serving the telecom and technology industries, the ITW Press Room offers sponsors and attendees the opportunity to meet with attending press on-site, as well as submit press releases and news for possible inclusion in the ITW Show Daily – a magazine distributed daily throughout the conference.  Sponsors and attendees can submit a press release or media kit until 11:59 PM on Friday, May 12.  After May 12, press releases and press kits can be emailed daily or dropped off in the Press Room, located in the Swissȏtel, Swiss Tower, Lucerne conference room, during normal hours of operation.
For more information about participating in the ITW Press Room or to learn about press opportunities at ITW 2017, please visit the online media hub or email ITW2017@imillerpr.com.  To learn more about ITW or to register for this year's event, visit www.internationaltelecomsweek.com.
###
About International Telecoms Week
ITW is the largest meeting for the global wholesale telecommunications community.  The event attracts participants from all areas of the industry including: Tier 1, Tier 2 and Tier 3 carriers, mobile/wireless operators, ISPs, VoIP providers, OTTs and technology partners from the voice, data, satellite, subsea and fixed-line markets.  ITW offers various networking opportunities through meeting rooms, an integrated exhibit and bilateral table area, numerous breakfasts, lunches and cocktail receptions and provides a wide range of conference sessions for attendees to benefit from.  Additional information can be found at www.internationaltelecomsweek.com or by following ITW on Twitter, LinkedIn and Facebook.
Media Inquiries:
Ilissa Miller
iMiller Public Relations for International Telecoms Week
Tel: +1 866 307 2510
Email: ITW2017@imillerpr.com