Jeremy Pease to Debate the Future of Colocation at a Defining Moment for the Sector
MIAMI, FLORIDA – September 19, 2023 – Colohouse, a leading provider of colocation, cloud, bare metal, and managed services, is thrilled to announce its CEO, Jeremy Pease, as a featured panelist at the much-anticipated infra/STRUCTURE Summit set to occur in Toronto, Canada, from October 4-5, 2023. Pease has recently taken the helm as CEO of Colohouse, steadily transforming the company into a formidable competitor in the Data Center Hosting space, emphasizing innovation in cloud, bare metal, and retail colo services.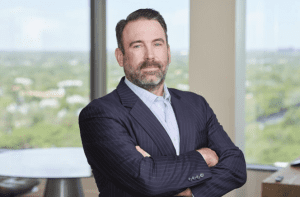 On Wednesday, October 4, at 2:30 PM, Jeremy will analyze the condition of the colocation sector with other industry leaders on a panel entitled, "Have We Finally Reached the Proverbial Inflection Point?". The panel aims to dissect the current status of the colocation sector as it stands at possibly more than one pivotal juncture. In a time of rapid decentralization to the edge paired with the continual expansion of hyperscale, questions loom large: What is the fate of colocation in the broader value chain? Does it face a period of transformative change, or will it continue on its existing path?
WHAT: infra/STRUCTURE 2023
WHERE: Shangri-La Hotel
188 University Ave
Toronto, ON M5H 0A3
WHEN: Wednesday, October 4, 2023 from 2:30 PM to 3:00 PM EST
WHO:
To learn more about Colohouse, visit https://colohouse.com/.
About Colohouse
Colohouse provides a digital foundation that connects our customers with impactful technology solutions and services. Our managed data center and cloud infrastructure, paired with key edge locations and reliable connectivity, allow our customers to confidently scale their application and data while optimizing for cost, performance, and security. To learn more about Colohouse, please visit https://colohouse.com/.
Media Contact:
Jake Curtachio
iMiller Public Relations
Tel: +1.866.307.2510
Email: pr@imillerpr.com