Automated Portal Enables Aqua Comms to Streamline Customer-Facing Processes and Accelerate Digital Transformation for Communication Service Provider Partners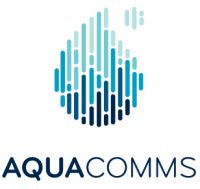 DUBLIN – May 14, 2018 –  Aqua Comms DAC ("Aqua Comms"), the operator of Ireland's first dedicated subsea fibre-optic network interconnecting New York, Dublin and London, announces today the successful conclusion of Phase 1 of the CloudSmartz Acumen360™ Digital CX Portal automation rollout programme.  The programme is designed to automate as many customer-facing processes within Aqua Comms as possible, from customer enquiries to billing, to provide a world-class user experience.
Acumen360 from CloudSmartz enables service providers to quickly deploy digital customer experiences and introduce SDN-based on-demand, automated services, and digital operational efficiencies.
"From strategy to execution, the team at CloudSmartz has been a pleasure to work with," states Nigel Bayliff, CEO, Aqua Comms.  "We first started talking to CloudSmartz last year at ITW 2017, and continued down the strategic path of customer portal creation and digital transformation solutions that affect our most important assets – Aqua Comms' valued clients."
This comprehensive platform is a turnkey solution for small to mid-size Communication Service Providers (CSPs) and can serve as a catalyst for large CSPs allowing for a fast-path to digital transformation that is necessary for leadership in the market.
"Our relationship with Aqua Comms has been first-class and the Aqua Comms implementation of our Acumen360 customer portal has been a great learning experience for both parties," comments Dan Wagner, CEO, CloudSmartz.  "We look forward to delivering the later phases and providing Aqua Comms with a leading-edge capability to manage their customer and partner requirements."
To learn more visit www.aquacomms.com and www.cloudsmartz.com
# # #
About Aqua Comms DAC
Aqua Comms DAC is an Irish Carriers' Carrier specialising in building and operating submarine cable systems and supplying fibre pairs, spectrum and capacity networking solutions to the global media, content and carrier markets.  It is the owner/operator of America Europe Connect-1 (AEC-1) and CeltixConnect-1 and continues to build on its vision of efficient submarine infrastructure ownership with membership of the HAVFRUE consortium and development of CeltixConnect-2 and North Sea Connect, bridging the Northern Atlantic between North America and Northern Europe. To learn more about Aqua Comms and its portfolio of subsea cable systems visit www.aquacomms.com
About CloudSmartz
CloudSmartz is a global software engineering firm providing digital transformation and virtualized network and software solutions for Communications Service Providers (CSPs) around the world. CloudSmartz' global delivery model enables them to provide a complete end-to-end delivery capability: United States, Asia Pacific and Europe, Middle East & Africa. CloudSmartz software engineers develop truly elastic orchestration and management for end-to-end operations and business support systems (OSS/BSS). This paves the way to re-defining Digital Transformation, On-Demand Services and Continuous Agile Development for Service Providers around the world. The CloudSmartz model is centred around customer focused solutions, high-quality development, and rapid implementation. With 25+ years of telecom & IT experience in creating solutions that accelerate business value create quickly, we built a global team of 200+ (and growing) professionals that focus on delivering long-term and end-to-end technology deployments for our customers. Inc. 5000 named CloudSmartz one of America's Fastest Growing Privately-Held Companies for two consecutive years in a row (2016, 2017) and aligned for a third year in a row. For more information please visit our website www.cloudsmartz.com  or email info@cloudsmartz.com.
Media Contacts:
iMiller Public Relations for Aqua Comms DAC
Tel: +1 866 307 2510