ZenFi Networks, an innovative leader of digital infrastructure solutions in the New York and New Jersey metro region, announces today that its Senior Vice President of Wireless Solutions Andy Penley, will be participating in a breakout session at Connect(X), taking place on October 4-7, 2021, in Orlando, Florida. Andy, a mobile technology industry veteran with more than 23 years of experience managing teams that design, build and operate complex, constantly evolving mobile communication networks for large mobile network operators and neutral host infrastructure providers will be sharing his expertise on new shared network models for the 5G era.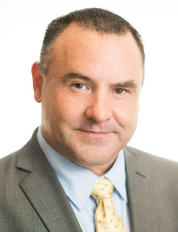 On Tuesday, October 5, at 9:00 a.m., Andy will participate in the topical session "The InfrastructureCo: New Shared Network Models for the Open 5G Era​" alongside other industry leaders. The session includes other industry experts, Sue Monahan, President of Small Cell Forum; Rod Hanson, Co-Founder and CEO at Cityside Networks; and is moderated by Doug Wittrock, President at VERTICOM. Panelists will discuss today's big question, "why do carriers even need to own their networks?" They will share insights on what this means for the infrastructure sector and how shared RAN, shared spectrum, and shared wholesale network is the business of infrastructure sharing that is moving beyond towers and sites.
WHAT:
WHERE:
Connect(X)
Hyatt Regency Orlando
9801 International Dr, Orlando, FL 32819
WHEN:
Tuesday, October 5, 2021, 9:00 A.M. to 9:50 AM
WHO:
Panel members include:
Moderator:
About ZenFi Networks:
ZenFi Networks is an innovative digital infrastructure company focused on enabling fiber optic network, network edge colocation and wireless siting solutions in the NY-NJ metro region. As the area's most experienced digital infrastructure builders, ZenFi Networks has an unparalleled reputation for efficiently architecting and delivering solutions that enable Mobile Network Operators, Wholesale Telecommunications Providers and Large Enterprise clients. With its purpose-built C-RAN enabling infrastructure, ZenFi Networks is at the forefront of architecture innovation and a critical part of the mobile and telecommunications ecosystems in one of the biggest, most important markets in the world. For more information, please visit: www.zenfi.com.
Media Contact:
iMiller Public Relations
zenfi@imillerpr.com
+1 866-307-2510