NEW YORK CITY – October 29, 2019 –  The Independent Data Center Alliance (IND-DCA), an industry-led group of independent data center operators dedicated to advancing the market presence of smaller operators, announces its media partnership with BroadGroup, a leading provider of deep data center, cloud, edge and global IT infrastructure analysis and intelligence and presenter of the Edge Global Congress 2019. The partnership will deliver added value, increased visibility and augmented exposure throughout the market for both parties as the Edge Global Congress event, taking place on November 6, 2019 in Austin, Texas, draws near.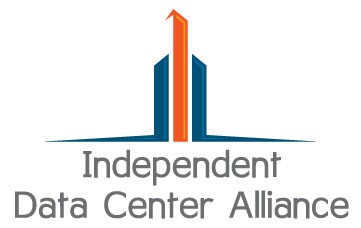 With a powerful agenda covering the convergence of new technologies and developments such as IoT (Internet of Things), 5G, AI (Artificial Intelligence), autonomous cars, smart cities, connected things, edge and micro-data centers, the Edge Global Congress delivers vital insights into the future of IT and telecommunications. Bringing together leading innovators, solutions providers, location agencies, power companies, infrastructure and connectivity leaders, data center service firms, cooling specialists, government agencies and more, the event creates an ideal environment for international networking with key industry innovators and insiders. In addition to the main conference on November 6, the event kicks off with EdgeCon, an exclusive pre-event, on November 5.
"We're thrilled to expand our industry network with this strategic partnership, providing great value-added opportunities for BroadGroup and its industry-leading event," comments Ilissa Miller, Co-Founder of the IND-DCA and CEO of iMiller Public Relations. "The mission of both the Edge Global Congress and BroadGroup aligns with the core goal of the IND-DCA — shaping the future of the data center and communications infrastructure sphere by delivering greater access to information and education, networking opportunities and vital insights. I look forward to seeing how the amplification of our respective key messages and value across a range of channels and platforms benefits the wider industry, opening up new avenues for exploration and discussion."
As the data center sphere grows more competitive with the advent of emerging applications and 5G capabilities, smaller operators face an increasing struggle to compete with larger operators, gain market share and reach potential customers. To showcase the assets and capabilities of smaller data center operators throughout the industry, the IND-DCA brings together global data center operators, promoting the collective's combined services, providing access to valuable resources and effectively displaying their global reach, proximity and accessibility to data center customers.
For more information about The Edge Global Congress, please visit www.edgecongress.com/america. To register for the event, please click here.
To learn more about the IND-DCA or to join the coalition, please visit www.ind-dca.org.
# # #
About BroadGroup
BroadGroup is an Information Media Technology company. Established in 2002, the company delivers premium event brands including the Datacloud and Edge Awards, which are an internationally recognized beacon of high-quality content, deal making, networking and industry recognition for data center, cloud and edge leaders, their enterprise customers, investors and senior executives. It also owns the widely acclaimed Data Economy publication, an online and offline global news resource and investor forum provider for the tech sector. BroadGroup is now a member company of FTSE 250 firm Euromoney Institutional Investor PLC, whose leading brands include Capacity, Metro Connect, Subsea Connect and ITW.  To learn more, visit www.broad-group.com.
About the Independent Data Center Alliance
The Independent Data Center Alliance is an industry-led group of single-digit data center operators who collectively offer global data center solutions. The Alliance provides members access to research and information, increased market reach, participation at conferences, events and shared initiatives that educate and raise awareness about the benefits of working with independent data center operators. The founding companies, Bluebird Underground Data Center, Colocation Northwest, DataGryd and maincubes, formed the Alliance in 2019 to provide data center buyers alternative and diverse data center solutions as a unified group. The IND-DCA welcomes new members in unique markets throughout the world.  Data Holdings and NYI are the most recent members of the Alliance.  For more information about the Alliance visit www.ind-dca.org.
Media Contact:
iMiller Public Relations
Email: IND-DCA@iMillerpr.com
Phone: (866) 307-2510