ITW Welcomes Unprecedented Number of Telecom and Technology Media to the Largest Global Wholesale Event, Taking Place May 6-9 in Chicago, U.S.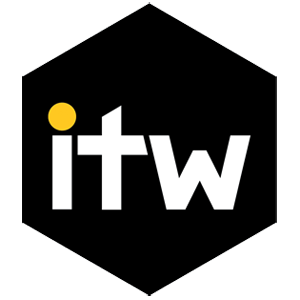 CHICAGO – May 1, 2018 – International Telecoms Week (ITW) 2018, the annual meeting for the global wholesale telecommunications community, announces that Dr. David Hanson, Founder and CEO of Hanson Robotics, will deliver the event keynote: "AI, Automation and Digitization: A Transformed Future?" On Sunday, May 6, Dr. Hanson will be joined by Sophia, the Artificial Intelligence (AI) robot, in a discussion of how emerging technologies will transform industries and society in the next 10 years, the advancements that will be required at the network layer to support these innovations, and the role carriers will play in an automated, digitized world. Hanson Robotics is comprised of a world-class team of roboticists, AI experts, technologists, and hardware and software engineers.
Returning to Chicago's Hyatt Regency and adjacent Swissôtel, May 6-9, ITW is the wholesale telecommunications industry's largest annual event with more than 6,500 delegates from all areas of the wholesale community, who together represent more than 1,900 companies from 139 countries.
"We are pleased to announce that Dr. David Hanson of Hanson Robotics will deliver the keynote at ITW," comments Ross Webster, ITW Event Director.  "As Dr. Hanson and Sophia, the Artificial Intelligence robot, will explore, AI is expected to have an impact on a multitude of industries, including optimizing and automating telecom networks."
Produced by Capacity Media, the event attracts executives from leading global organizations, including headline sponsors AT&T, China Telecom Global, Etisalat, Orange International Carriers, PCCW Global, Sparkle, STC, Tata Communications, Telefónica, and Telstra for educational programs, meetings and networking.  Attendees leverage ITW as a platform to exchange business ideas and opportunities as well as expand their global reach via the establishment of new collaborative relationships.
ITW also announces the availability of the ITW Press Room at the conference, and extends an invitation to global accredited media organizations.  Event participants are invited to submit press releases and news to be considered for the ITW Show Daily – a magazine distributed daily throughout the conference.
Organized and managed by iMiller Public Relations, a globally-recognized public relations and content marketing consulting firm serving the telecom and technology industries, the ITW Press Room generates the opportunity for sponsors and attendees to meet with trade and business media organizations.
Media kits and press releases can also be submitted digitally or be dropped off in the Press Room, located in the Swissôtel, Lucerne 1 Ballroom, during normal hours of operation.  On Monday and Tuesday, May 7-8, the Press Room will feature scheduled press conferences where attending companies will share breaking news about their organizations' new business initiatives and product and service launches.
Media organizations unable to travel to Chicago now have the option to join the Press Room virtually.  Interviews will be arranged onsite via video webcast to provide all media organizations an equal opportunity to meet with and interview the industry's leading executives.  This year's Press Room is experiencing unprecedented early interest to meet with participating companies as a growing list of media outlets confirm their attendance, including: 451 Research, Beka Publishing, BroadGroup, Capacity Media, ChannelE2E, Channelnomics, CloudPOST, CRN, CTFN News, Data Center POST, Data Center Knowledge, eWeek, Facilities Executive, Heavy Reading, JS&A, Telecompetitor, Telecom Ramblings, Telecom Reseller Magazine, Telecom Review North America, Telecom Times, Top Operator Journal, and Technology Research Institute (TRI).
For more information about participating in the ITW Press Room, request a press pass, or learn about press opportunities at ITW 2018, please visit the online press room or email ITW2018@imillerpr.com. To learn more about ITW or to register for this year's event, visit www.internationaltelecomsweek.com.
###
About International Telecoms Week
ITW is the largest meeting for the global wholesale telecommunications community.  The event attracts participants from all areas of the industry including: Tier 1, Tier 2 and Tier 3 carriers, mobile/wireless operators, ISPs, VoIP providers, OTTs and technology partners from the voice, data, satellite, subsea and fixed-line markets.  ITW offers various networking opportunities through meeting rooms, an integrated exhibit and bilateral table area, numerous breakfasts, lunches and cocktail receptions and provides a wide range of conference sessions for attendees to benefit from.  Additional information can be found at www.internationaltelecomsweek.com or by following ITW on Twitter, LinkedIn and Facebook.
Media Inquiries:
iMiller Public Relations for International Telecoms Week
Tel: +1 866 307 2510
Email: ITW2018@imillerpr.com