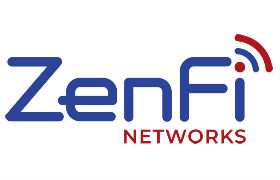 ZenFi Networks, an innovative leader of communications infrastructure solutions in the New York and New Jersey metro region, announces today that its Chief Executive Officer, Ray LaChance, will be speaking at LightReading's 5G Transport and Networking Strategies event, taking place on October 9, 2018 in Times Square, New York. Mr. LaChance will join executives from Zayo, Infinera and Ericsson North America on the panel, "Navigating New Requirements for 5G Cell Site Access and Backhaul." This panel session will identify and discuss the major new requirements 5G introduces to cell site access and access network.
ZenFi Networks and Cross River Fiber recently announced the completion of their merger agreement, which upon the recent closing created the leading communications infrastructure provider in the New York and New Jersey metro region. The merger creates a new regional network spanning 700 route miles of fiber optic network, 119 on-net buildings, 47 colocation facilities and nearly 6000 outdoor wireless locations under contract. In addition, the company owns 3 unique, special purpose tower sites that enable the high frequency trading industry.
WHAT:          
WHERE:
5G Transport and Networking Strategies
New York, New York
Westin Times Square
WHEN:         
Tuesday, October 9, 2018
9:35 am – 10:30 am
WHO:
Moderator: Gabriel Brown – Principal Analyst, Heavy Reading
Speakers: Ray LaChance – President + CEO, ZenFi Networks;
Brian Daniels – Sr. Vice President, Strategic Networks, Z5G, Zayo;
Dan Parsons – Sr. Product Marketing Manager, Infinera; Anders
Svensson –  5G, Ericsson North America
About ZenFi Networks:
ZenFi Networks is an innovative locally-owned and operated communications infrastructure company focused on enabling fiber optic network, distributed colocation and wireless siting solutions in the New York and New Jersey metro region. As the area's most experienced communications infrastructure builders, ZenFi Networks has an unparalleled reputation for efficiently architecting, delivering, and expanding fiber optic networks, distributed colocation, and wireless connectivity solutions. ZenFi Networks innovative infrastructure solutions meet the Enterprise, Carrier, and Wireless Operator connectivity needs of today and those required to sustain their growth into the future. For more information, please visit: www.zenfi.com.
Media Contact:
iMiller Public Relations
+1 866-307-2510