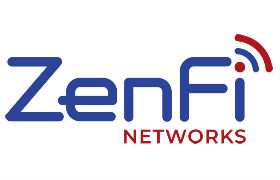 November 28, 2018 — ZenFi Networks, an innovative leader of communications infrastructure solutions in the New York and New Jersey metro region, announces today that its Chief Executive Officer, Ray LaChance, will be speaking at Light Reading's 2020 Vision: Executive Summit, taking place December 4-6, 2018 in Lisbon, Portugal. Mr. LaChance will join executives from Lumina Networks, Inc., Orange Business Services, Ofcom, Vodafone and Telco Business Group on the panel "Global 5G Market Report & 5G Roadblocks." This panel will cover the current roadblocks to 5G, transport network options ("anyhaul") and how to prepare for potential challenges to network management and monitoring.
ZenFi Networks and Cross River Fiber recently announced the completion of their merger agreement, creating the leading communications infrastructure provider in the New York and New Jersey metro region. The merger creates a new regional network spanning 700 route miles of fiber optic network, 119 on-net buildings, 47 colocation facilities and nearly 6000 outdoor wireless locations under contract. In addition, the company owns two unique, special purpose tower sites that enable the high frequency trading industry.
WHAT:
WHERE:
Light Reading's 2020 Vision: Executive Summit
The InterContinental Lisbon

Lisbon, Portugal
WHEN:
Thursday, December 6, 2018
WHO:
Moderator: Gabriel Brown – Principal Analyst, Heavy Reading
Panelists:
Andrew Coward – CEO, Lumina Networks, Inc.

Véronique Guibert – Head of Innovation Marketing, Orange Business Services
Mansoor Hanif – CTO, Ofcom
Usman Javaid – Head of IoT Product and Solutions Vodafone
Honoré LaBourdette – VP Global Market Development, Telco Business Group
Ray LaChance – CEO, ZenFi Networks
About ZenFi Networks:
ZenFi Networks is an innovative locally-owned and operated communications infrastructure company focused on enabling fiber optic network, distributed colocation and wireless siting solutions in the NY-NJ metro region. As the area's most experienced communications infrastructure builders, ZenFi Networks has an unparalleled reputation for efficiently architecting, and delivering fiber optic network, distributed colocation, and wireless connectivity solutions. ZenFi Networks innovative infrastructure solutions meet the Enterprise, Carrier, and Wireless Operator connectivity needs of today and those required to sustain their growth into the future. For more information, please visit: www.zenfi.com.
Media Contact:

iMiller Public Relations
+1 866-307-2510