Open Data Centers CEO Erik Levitt Discusses the Keys to Overcoming Customers' Growing Trust and Security Concerns Regarding Today's Cloud Environments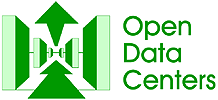 PISCATAWAY, NJ – AUGUST 22, 2013 – Open Data Centers, LLC ('ODC'), a carrier-neutral data center operator in New Jersey and New York City, announces today that its CEO Erik Levitt has been selected to present on a panel discussion at ITEXPO Las Vegas, the world's largest and best-attended communications and technology trade show, taking place August 26-29, 2013 at Mandalay Bay in Las Vegas, NV.
Mr. Levitt will offer his perspectives as he takes part in a panel entitled 'Do Your Customers Trust Your Cloud?', taking place on Tuesday, August 27th from 3:45 PM to 4:30 PM.  The panel, moderated by Charlene O'Hanlon, Managing Editor of The VAR Guy and Talkin' Cloud, will also feature industry experts Avner Papouchado, President of Server Farm Realty; Kent Landry, Senior Consultant/Evangelist – Cloud Computing and Data Center Managed Services for Windstream; and Ron Penna, Senior Cloud Product Manager for EarthLink.  The session will explore the importance of being a trusted cloud partner and provider in a competitive market as rapid cloud adoption yields new concerns around trust and cloud security.
Inescapably linked, the rapid adoption of cloud computing has driven Open Data Centers' continuous evolution of its data center architecture and control processes in order to meet the ever-changing demands of cloud-based solution providers.  Most recently, the company's Piscataway data center was selected by iAreanet to host its high availability, cloud-based office solutions for businesses.  Purpose-built and ideally located to house cloud solutions, Piscataway boasts scalable space, a 24-hour on-site Network Operations Center (NOC), and N2 infrastructure, providing tenants the choice, flexibility and responsiveness of a smaller, more personal data center.   
Open Data Centers' Piscataway facility also offers multiple diverse power feeds, generator and battery backup, and access to an abundance of networks for maximum uptime guarantee, allowing businesses to access their cloud-based, mission-critical applications efficiently and seamlessly.  As a proven partner, Open Data Centers has earned the trust of countless cloud providers nationwide.
To learn more about Open Data Centers and its Piscataway, NJ facility, visit www.opendatacenters.net or email odc@imillerpr.com.
To schedule a meeting with the Open Data Centers team at ITEXPO, email odc@imillerpr.com.  Open Data Centers is exhibiting at booth #326, collocated with its sister company, Endstream Communications.
For more information about ITEXPO, visit www.itexpo.com.  To register, go to http://itexpo.tmcnet.com/west/registration.aspx.
 #  #  #
 About Open Data Centers, LLC
Open Data Centers is a carrier-neutral data center operator in New Jersey and New York City, offering alternative connectivity options for carriers, service providers and enterprise customers. For more information about Open Data Centers, LLC, please visit www.opendatacenters.net.
Open Data Centers
15 Corporate Place South
Piscataway, NJ 08854
www.opendatacenters.net
Media Inquiries:
iMiller Public Relations
pr@imillerpr.com
Tel: 1.866.307.2510