CEO Erik Levitt to Discuss the Do's and Don'ts of Data Center Planning
 MEDIA ALERT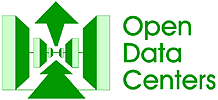 PISCATAWAY, NJ – NOVEMBER 11, 2013 – Open Data Centers, LLC (ODC), a carrier-neutral data center operator in Piscataway, N.J., announces today that its CEO Erik Levitt has been selected to speak at the Data Center Users' Group (DCUG) 2013 Fall Conference, taking place November 11-13, 2013 at the Hilton DFW Lakes Executive Conference Center in Dallas, TX.
Over 200 data center mangers, owners and operators from across the country as well as Latin America will converge at this Fall's 20th DCUG conference.  The event serves as a neutral forum and interactive technical exchange for industry experts and peers.  Through educational sessions and networking opportunities, the program provides the latest insight on data center operational and infrastructure trends and best practices to help managers tackle today's vast data center challenges, including optimizing complex infrastructures and running 24×7 mission-critical operations.  
Mr. Levitt will kick-off the conference sessions on Tuesday, November 12th with his presentation, 'Data Center Planning:  The Good, The Bad and the Disastrous', which will take place from 8:20 AM to 9:15 AM.  This session will explore the common oversights associated with data center builds or expansions.  Mr. Levitt will also provide executive insight and best practices for data center site selection, design, capacity planning, and construction, as well as power, cooling and overall TCO considerations – helping data center operators ensure their new build-outs meet future business goals.
Mr. Levitt is the CEO and founder of Open Data Centers as well as the CEO and CFO of EndStream Communications, a wholesale voice and data telecommunications carrier.  Erik has held numerous consulting roles at Merrill Lynch Private Banking and Volvo Cars of North America, in addition to serving as Lead Engineer for the Funds Transfer Network at Citigroup.  In 1995, he founded Core Technology Services, one of the first entrants into the Managed Services marketplace, and pioneered the Managed Services Methodology, a widely used technique for information technologies life cycle management.  Following Core's 2004 acquisition by AccessIT, a nationwide data center and colocation services provider, Mr. Levitt stayed on as the President & COO.  He was responsible for a network of data centers, which included 11 facilities nationwide, as well as the acquisition and management of EZZI.NET, a regional dedicated server hosting company. 
To schedule a meeting with Open Data Centers during the DCUG 2013 Fall Conference, email odc@imillerpr.com.
To learn more about Open Data Centers and its Piscataway, NJ facility, visit www.opendatacenters.net.
 #  #  #
About Open Data Centers, LLC
Open Data Centers is a carrier-neutral data center operator in New Jersey and New York City, offering alternative connectivity options for carriers, service providers and enterprise customers. For more information about Open Data Centers, LLC, please visit www.opendatacenters.net. 
Media Inquiries:
iMiller Public Relations
pr@imillerpr.com
Tel: 1.866.307.2510