Registration for 'HetNet's Race to Connect' Now Open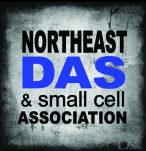 MAMARONECK, NY – February 18, 2014 – The Northeast DAS & Small Cell Association (NEDAS), an association of DAS, small cell professionals and end-users throughout the Northeast and Mid-Atlantic states that fosters learning, networking, socializing and the sharing of ideas in a mutually supportive environment, announces its Spring Conference to be held April 1, 2014 in New York City at Convene Midtown East, located at 730 Third Avenue.   'HetNet's Race to Connect' will address topics associated with real-world insights and solutions to implementing hybrid wireless systems for in-building, stadium, arena, hotel and campus environments in order to meet today's converging wireless and wireline communication needs.
With nearly 300 attendees expected, participants of the NYC In-Building Wireless Summit will gain access to sessions that include conversations around 5G wireless solutions and carrier coordination, as well as case studies on implementing Small Cell solutions for public safety and network management.  The conference will also feature Lightning Talks that cover 'In-Building Solutions', 'What Happens When a Building is Sold', 'Future-proofing DAS Systems' and 'Wiring Up for the Super Bowl'. 
New for the New York event are two breakout training sessions.  The morning breakout session, hosted by TESSCO, will provide insights about Small Cell deployments and what you need to know.  The two-hour afternoon session, hosted by ANRITSU, is titled 'Testing Today's DAS Networks to Meet Customer Expectations and Prepare for Tomorrow's Demands'.
"As today's mobile users demand access to more content and the ability to share information from nearly anywhere, infrastructure must be fortified to support and enable end-users from wherever they are," comments Ilissa Miller, President of the Northeast DAS + Small Cell Association and CEO of iMiller Public Relations.  "The NEDAS event will provide attendees insights needed to plan for, implement and manage network communications to support the growing demand for data accessibility and delivery – from nearly anywhere."
Confirmed industry speakers include Art Meierdirk from INOC, Leslie Snyder from Snyder & Snyder, LLP, Doug Fishman from SQUAN, Ezra Hug from AT&T, Tom Chamberlain from ADRF Technologies, and more.
In addition to registration, limited sponsorships are still available.  Event sponsors currently include Anritsu, Tessco, Black Box Network Services, Snyder & Snyder, LLP, SQUAN, Talley, Dewberry, MECA Electronics, Inc., Fullerton Engineering Design, Cellular Specialties, Inc., Connectivity Wireless Solutions, Galtronics and PCTEL.  For more information about exhibiting or available sponsorship packages, visit nedasnyc.eventbrite.com or contact info@northeastdas.com.
To register for the NEDAS NYC In-building Wireless Summit, visit nedasnyc.eventbrite.com.
For more information about the Northeast DAS & Small Cell Association, please visit www.northeastdas.com or email info@northeastdas.com.
 # # #
About Northeast DAS + Small Cell Association
Northeast DAS + Small Cell Association (NEDAS) is a grassroots wireless telecom association whose mission is to create a positive, nonpartisan and invigorating environment in which local industry professionals can learn, discuss, debate, socialize, collaborate with their peers, and encourage networking, public outreach and education about the DAS + Small Cell industry.  2014 Platinum Sponsors include Anritsu, EdgeConneX, INOC, Metro Network Services, SOLiD and Tessco; Annual Gold Circle Sponsors are ADRF Technologies, ATEC Wireless, TE Connectivity and RF Industries; Silver Circle Sponsors are Corning Optical Communications Wireless, Inc. and Crown Castle. For more information, visit www.northeastdas.com.
Media Contact:
iMiller Public Relations
Jennifer Handshew, EVP Media Relations
Tel:  +1.866.307.2510
Email:  NEDAS@imillerpr.com