NJFX Founder and Managing Member Gil Santaliz to Discuss Redefining Proximity with Direct Interconnection to International Submarine Cable Systems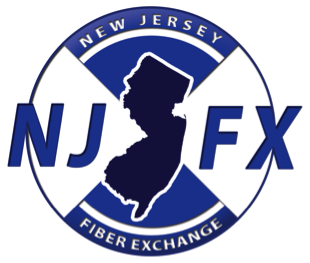 WALL, NJ – MARCH 17, 2015 – New Jersey Fiber Exchange (NJFX), a leader in data center consulting and colocation, announces that its Founder and Managing Member, Gil Santaliz, will sponsor Capacity Latam 2015, taking place March 17–18, 2015 in Rio de Janeiro, Brazil. Now in its 12th year, Capacity Latam is set to become the largest meeting place for the entire Latin American wholesale telecommunications market. The conference will converge carriers, vendors, subsea cable companies, satellite companies and more for two days of discussions on the biggest themes in the Latin American market. 
Mr. Santaliz will speak during the 11:00 AM coffee break on the morning of Wednesday, March 18. He will introduce the concept of interconnecting at the intersection of subsea cables connecting the US, South America, Europe and the Caribbean. This new interconnection point, to be made available by NJFX, allows telecom carriers, enterprises and content providers in Latin America as well as the rest of the world to design and construct more efficient networks, thus enabling faster, reliable and more cost-efficient delivery of content as well as high-bandwidth applications. 
NJFX is building the first Tier III carrier-neutral colocation facility that intersects where subsea cables from the US, South America, Europe and the Caribbean meet at the easternmost edge of the United States. Anticipated to go live in 2016, the network interconnection point provides carriers, enterprises, carrier-neutral operators and cable companies with direct interconnection options at the cable-head without recurring costs on cross-connects. The new edge allows carriers and enterprise companies to have more control of their networks rather than rely on traditional backhaul solutions. Carriers and enterprises using the NJFX location will also have access to Tata Communications' global connectivity, built on the world's largest and most advanced global subsea cable network.
NJFX is a proud Associate Sponsor of Capacity Latam 2015. Companies interested in learning more about the connectivity benefits available by collocating at NJFX are urged to complete a Non-Disclosure Agreement (NDA) and schedule a meeting with Gil Santaliz at Capacity Latam 2015. To schedule a meeting, please visit www.NJFX.net.
# # # 
About New Jersey Fiber Exchange
New Jersey Fiber Exchange (NJFX) specializes in highly secure, enterprise-class and carrier-neutral data center properties focused on providing direct connectivity to international submarine cable systems. The company's 52,000-square-foot colocation facility is planned to go live in 2016 and will feature a two-story data center open to carrier-neutral operators, carriers and enterprises as well as federal and state government entities. NJFX's data center offerings provide the flexibility, reliability and security that global customers require to drive revenue, reduce expenses and improve service quality. For more information, please visit www.NJFX.net.
Media Contact:
iMiller Public Relations for NJFX
+1.914.315.6424
pr@imillerpr.com