NJFX Founder and Managing Member Gil Santaliz to Participate on Panel Examining the Demands of the New Age Enterprise Customer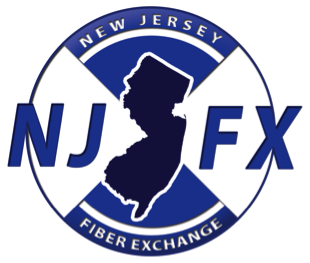 WALL, NJ – OCTOBER 28, 2015 – New Jersey Fiber Exchange (NJFX), the first Tier III carrier-neutral colocation facility that intersects where Sub-sea cables from the United States, South America, Europe and the Caribbean meet, announces today that its Founder and Managing Member, Gil Santaliz, will participate on a panel at Capacity Europe 2015, taking place November 1 – 4, 2015 in Paris, France. Now in its 15th year, Capacity Europe brings together the European and global telecommunications market, and provides a conference and exhibition platform that connects over 1600 senior-level attendees, including decision-makers from wholesale carriers, data center service providers and vendors, enterprises, and Information and Communications Technology (ICT) services and over-the-top content (OTT) providers.
On November 3 at 10:20 AM, Mr. Santaliz will be joined by executives from Colt Group S.A., LateRooms.com, and Level 3 Communications on a keynote panel discussion titled "The Demands of the New Age Enterprise Customer – Meeting Expectations of a Global Business". Moderated by Erik Kreifeldt, Senior Analyst at TeleGeography, this panel will explore the transition from virtual private network (VPN) to public Internet and the role carriers play in this evolution. Panelists will also discuss what new technologies will impact enterprise wide area network (WAN) services and how advancements in WAN and software-defined wide area network (SD-WAN) optimization will transform service consumption and delivery.
As a Tier 3 carrier-neutral colocation and Meet-Me-Room (MMR) provider at the easternmost edge of the United States, NJFX offers service providers, enterprises, carrier-neutral operators and cable companies direct interconnection options at the cable head-end without recurring cross-connect fees. NJFX's managed MMR provides global connectivity to more than 240 countries and territories as well as 99.7% of the world's GDP by way of Tata Communications' global subsea fiber network, one of the largest and most advanced in the world. NJFX is the exclusive, carrier-neutral MMR operator inside Tata Communications' international Cable Landing Station (CLS), located in Wall Township, New Jersey. The NJFX MMR offers customers a high level of connectivity to leading service providers that already maintain an established presence within the CLS, while providing NJFX data center tenants direct access to Tata Communications' industry-leading Wavelength, Ethernet, MPLS, DIA and Cloud Services.
Companies interested in learning more about the connectivity benefits available by collocating at NJFX and building into NJFX's carrier-neutral MMR are encouraged to schedule a meeting with Gil Santaliz at Capacity Europe. To request a meeting, please email NJFX@imillerpr.com.
# # # 
About New Jersey Fiber Exchange
New Jersey Fiber Exchange (NJFX) is a carrier-neutral, highly secure, enterprise-class Tier 3 data center / colocation property focused on providing direct connectivity to international submarine cable systems via private backhaul solutions. The company's 64,800,000-square-foot facility is planned to go live in 2016 and will feature high- and low-density data center solutions with 24/7 tech support, assisting carriers, content providers and enterprises as well as federal and state government entities. NJFX's low latency colocation data center offerings provide the flexibility, reliability and security that global customers require to drive revenue, reduce expenses and improve service quality. For more information, please visit www.NJFX.net.
Media Contact:
iMiller Public Relations
+1 866.307.2510
NJFX@imillerpr.com