Senior Director of Business Services, Art Meierdirk, to Discuss Function and Utilization of NOCs Without "Breaking the Bank"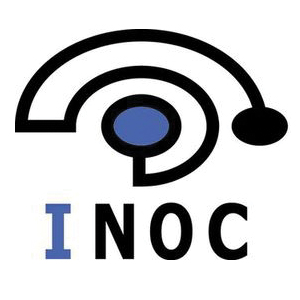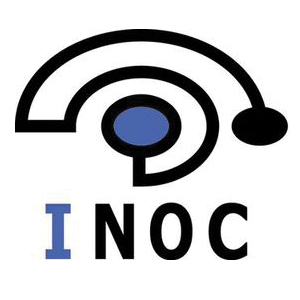 NORTHBROOK, IL, APRIL 9, 2014 – INOC, a 24×7 Network Operations Center (NOC) and global provider of outsourced NOC monitoring, reporting and support services, today announced that its Senior Director of Business Services, Art Meierdirk, has been selected to speak at the AFCOM Data Center World – Global Conference, taking place April 28 through May 2, 2014 at the Mirage Resort in Las Vegas, NV.
Mr. Meierdirk will present the educational session, 'Maintaining 24×7 Availability of Your Infrastructure Without Breaking the Bank', on Tuesday, April 29, 2014 from 11:00 AM to 12:00 PM in the Montego ABC room.  In his session, Mr. Meierdirk will review the essential functions of NOCs and explore how to utilize internal and external IT resources cost-effectively, resulting in significant cost savings from improved staff efficiency, decreased resolution time and enhanced end-user experience.
"Technical advances and more sophisticated end-users are placing added pressure on IT departments to facilitate faster time to resolution, higher service availability and increased end-user satisfaction while controlling costs," remarks Meierdirk.  "The aim of this session is to provide attendees with key considerations and strategies for ensuring effective, 24×7 NOC IT infrastructure support, while controlling costs and repurposing high-value IT employees to focus on mission-critical initiatives."
INOC combines state-of-the-art software technology, highly resilient and redundant NOC infrastructure, proven processes and expert IT staff to improve uptime, availability and performance of customer networks, applications and servers.  INOC's 24×7 NOC Services offer real-time monitoring of critical infrastructure components as well as rapid incident response and resolution; extensive reporting capabilities, providing 24×7 visibility into infrastructure support activity; and operations run book development, detailing comprehensive and client-specific operational support processes for Incident Management, Problem Management and Change Management.  
The AFCOM Data Center World – Global Conference is the premier international conference for data center and facilities management professionals.  Designed for immediate impact, attendees can select from over 65 educational, end-user driven and neutral sessions spanning engaging industry topics such as: Data Management; Facilities Management; General Session; Platforum; and Product Information.
To learn more about INOC, visit www.inoc.com.
For more information about attending AFCOM Data Center World – Global Conference, visit www.datacenterworld.com/spring.
About INOC
INOC is a 24×7 NOC and global provider of outsourced NOC monitoring and reporting services for enterprises and carriers.  From a primary NOC in Madison, WI, and a Disaster Recovery NOC near Chicago, IL, INOC's 24×7 staff provides a hands-on approach to incident resolution.  INOC proactively processes critical IT support issues and delivers timely information to improve the uptime, availability and performance of applications, servers, and networks.  A client web portal, NOCVIEW4, provides extensive reporting capabilities and visibility into IT infrastructure monitoring and support activity in real-time.  INOC cost-effectively integrates 24×7 NOC support into a client's existing IT operation to deliver greater uptime.  For more information on INOC and its services, send an email to info@inoc.com or call +1-877-NOC-24X7 (+1-877-662-2497).  You will also find additional information on our website, www.inoc.com, or by following INOC on Twitter, LinkedIn and Google+.
About Data Center World
Data Center World is produced by AFCOM (www.afcom.com), the leading association supporting the educational and professional development needs of data center professionals around the globe. Established in 1980, AFCOM currently boasts 3500 data centers professionals and 40 chapters worldwide, and provides unique networking opportunities and educational forums and resources through its bi-annual Data Center World Conferences, published magazines, regional chapters, research and hotline services, and industry alliances.  For additional information on the conference and exhibits, visit www.datacenterworld.com.
 # # #
MEDIA INQUIRIES:
Ilissa Miller
iMiller Public Relations for INOC
Tel: +1 866 307 2510
INOC@imillerpr.com