The industry's first-ever trade show training program for marketing and sales professionals is offered free to the first twenty participants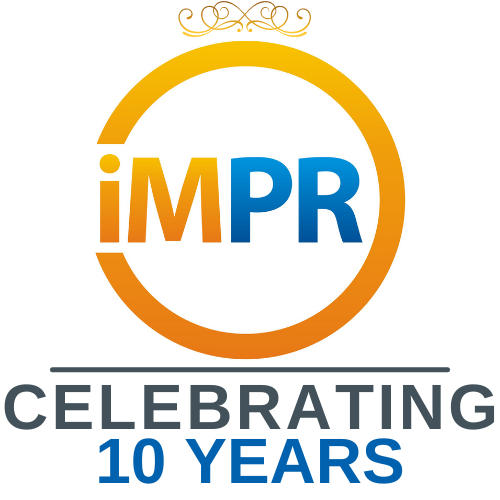 Mamaroneck, New York – January 14, 2021 – iMiller Public Relations (iMPR), an award-winning global communications consulting and Public Relations firm focused on the communications infrastructure sector, announces its ten year anniversary offering access to free consultations resulting in the ability to leverage the company's carefully honed competitive media analysis and social media monitoring capabilities. In addition, iMPR's first-ever trade show training program titled 'Trade shows: Preparing for Success,' is available for free to the first twenty people who sign up. The program starts on March 1, 2021 comprising 30-45 minute sessions across 15 weeks.
According to Cision's '2020 State of the Market' report, the most reliable sources media use to gather information about companies they cover include Press releases (36%), Spokespeople (19%), Email pitches (12.5%), Company websites (12.4%), PR agency representatives (11.2%), Company social media channels (6.7%), and Company blogs (2.4%). Other sources they rely on include Face-to-Face interviews or briefings (27.8%), Major wires such as Business Wire (21.5%), Known experts (19.6%), and Academics (11%).
iMPR's free consulting offer provides companies a chance to embrace the full value and appreciation that carefully planned and executed public relations programs can have on a business. With the lack of in-person events and a less than enthusiastic approach to virtual events, thought-leadership, carefully placed content, social media and other amplification tools provide a steady and consistent stream of information that are proven to influence buyers.
With in-person events on hiatus until the end of 2021, companies now have access to a program that provides clear guidelines, steps, and tools to ensure sales and marketing professionals, new to the trade show and conference circuit, a chance to learn how to prepare for and effectively attend conferences and events. The 'Trade shows: Preparing for Success' program is a 15-week, 30-45 minute interactive online program that systematically explores and educates participants on how to plan and participate in trade shows and conferences to ensure the greatest Return on Investment (ROI) for their company.
"iMPR is proud to share our capabilities, illustrating how access to media and competitive insights, and social media sentiment can positively impact a market's perception of your brand," comments Ilissa Miller, CEO of iMiller Public Relations and President of NEDAS. "In addition, with a global pause on in-person events, companies have had a chance to step back and consider the importance of conferences in their marketing practices. It is anticipated that we have less than a year to train new people and help prepare them to effectively work these important events. As an avid trade show attendee, disciplined in my approach to get the results my company and clients expect, I am excited about the opportunity to mentor many more people to help them achieve positive results for their companies."
For more information about iMiller Public Relations and its services for the communications infrastructure sector including data center, internet,  telecom and tech companies, visit www.imillerpr.com. To request a free media consultation, email: pr@imillerpr.com. To sign-up for iMPR's program, 'Trade shows: Preparing for Success,' click here.
# # #
About iMiller Public Relations
iMiller Public Relations (iMPR) is an award-winning, global consulting and PR firm focused on the communications infrastructure sector inclusive of data center, internet, telecom, and technology companies. iMPR's core strengths include strategic counsel, press releases, content and placement, media and analyst relations, award and speaking, brand messaging, and media training.  Combining a dynamic suite of public relations capabilities with unparalleled industry expertise, iMPR delivers game-changing campaigns for companies that collectively represent more than $100 billion in annual revenue. iMPR is the operating arm of NEDAS grassroots association focused on wireline and wireless convergence.  To learn more about iMPR, visit www.imillerpr.com.
MEDIA INQUIRIES:
Jen Strame
iMiller Public Relations
Tel:  +1.866.307.2510
Email: pr@imillerpr.com