Open Data Centers to Jointly Market and Sell Services and Support Operations in Kansas City Data Center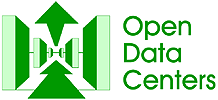 KANSAS CITY, MISSOURI– January 30, 2014 – IceWEB, Inc. (OTCQB:IWEB) ("IceWEB") is pleased to announce that it has signed a consulting agreement along with a separate Joint Marketing and Sales Agreement with Open Data Centers, LLC, a New Jersey limited liability company ("ODC") and 1stPoint Communications, LLC, a New Jersey limited liability company ("FP").  ODC will provide operational and sales expertise to enhance the capabilities and operations of IceWEB's Computers & Tele-com, Inc. and KCNAP, LLC subsidiaries ("collectively "CTC") in Kansas City, Missouri.  In addition, CTC, KCNAP, FP and ODC will jointly market and sell their services.
"We are very pleased to welcome Mr. Levitt to our team, and look forward to his participation in furthering IceWEB's operational objectives," stated Hal Compton, Sr., IceWeb's Chairman and Interim CEO.  "He contributes his experience and expertise in many areas of the information technology, telecommunications and data center fields, and brings a valuable perspective on the issues and opportunities facing the Company.  In addition, we believe that the ODC sales agreement will be able to generate sales momentum in our data center and wireless businesses."
Erik Levitt, a founding partner of Open Data Centers, has over twenty three years of experience in the telecommunications industry.  He serves as the Chief Executive Officer of Open Data Centers, LLC, 1st Point Communications, LLC and Endstream Communications, LLC.  Prior to founding Endstream in 2007 and subsequently FP and ODC in 2012, Mr. Levitt founded Core Technology Services, Inc., a leading network managed services provider for the financial, legal and professional services industries, in 1995.  In 2004 Core was acquired by Access Integrated Technologies, Inc. (AccessIT), and he served as the President and COO of AccessIT Managed Services, a subsidiary of AccessIT.  Access IT Managed Services managed day-to-day operations of AccessIT's data center facilities nationwide and a worldwide network infrastructure.  Mr. Levitt has a degree in International Business and Management from the Stern School of Business at New York University.  "We are excited about the collaborative opportunities that this relationship presents.  The companies operate similar telecommunications and data center infrastructures, but have a great deal of geographic diversity," commented Levitt.  "Customers of both IceWEB and ODC will soon benefit from a new set of services offered jointly under the agreement, including primary data center redundancy, disaster recovery services, private and public cloud offerings, and advanced storage solutions." 
About Open Data Centers
Open Data Centers is a carrier-neutral data center operator located 16 miles south of New York City.  ODC's Piscataway Data Center provides an ideal location for carrier POPs, a low-latency alternative for colocation of financial services applications, or a high-quality, inexpensive facility for the location of cloud services. Fed from diverse power grids, access to multiple fiber providers, truly diverse communications, and with N+1 redundancy at every level of the infrastructure, Open Data Centers is positioned to be the premier low-cost, carrier neutral facility in the New York area.
About 1stPoint Communications
1stPoint Communications is a full service telecommunications carrier specializing in the convergence of voice, data and video technology, bringing together wireline, wireless and mobile solutions to provide the ideal service for homes, small businesses or enterprises. Based on state of the art metro Ethernet and long haul data networks, robust Internet network and CLEC interconnections, 1stPoint has created best of breed technology solutions that allow customers to derive more value from their technology expenditures without sacrificing the quality they have become accustomed to.  1stPoint Communications services include a wide array of voice and data solutions'.
For more information please call 800-465-4637 or visit www.ctcwi.com and www.iceweb.com. To become part of the Company's e-mail list for industry updates and press releases, please send an e-mail to ir@iceweb.com.
This press release may contain forward-looking statements, which are made pursuant to the safe harbor provisions of the Private Securities Litigation Reform Act of 1995. In some cases you can identify those so-called "forward looking statements" by words such as "may," "will," "should," "expects," "plans," "targets," "believes," "anticipates," "estimates," "predicts," "potential," or "continue" or the negative of those words and other comparable words. These forward looking statements are subject to risks and uncertainties, product tests, commercialization risks, availability of financing and results of financing efforts that could cause actual results to differ materially from historical results or those anticipated. Further information regarding these and other risks is described from time to time in the Company's filings with the SEC, which are available on its website at: http://www.sec.gov. We assume no obligation to update or alter our forward-looking statements made in this release or in any periodic report filed by us under the Securities Exchange Act of 1934, as amended, or any other document, whether as a result of new information, future events or otherwise, except as otherwise required by applicable federal securities laws.
Media Inquiries:
iMiller Public Relations
pr@imillerpr.com
Tel: 1.866.307.2510