Senior VP of Product, Chris Alberding, to Join Industry Leader Panel at WAN Summit New York

Waltham, MA, USA, March 28, 2017 – Global Capacity, the leading connectivity as a service company, today announces its participation at WAN Summit New York, taking place April 3-4 in New York, NY.  The WAN Summit, being held across the globe in New York, San Jose, Singapore and London, brings together buyers and providers of enterprise WAN Services to discuss common challenges, gain new perspectives, and explore the latest enterprise network design trends and business demands that shape today's WAN strategies.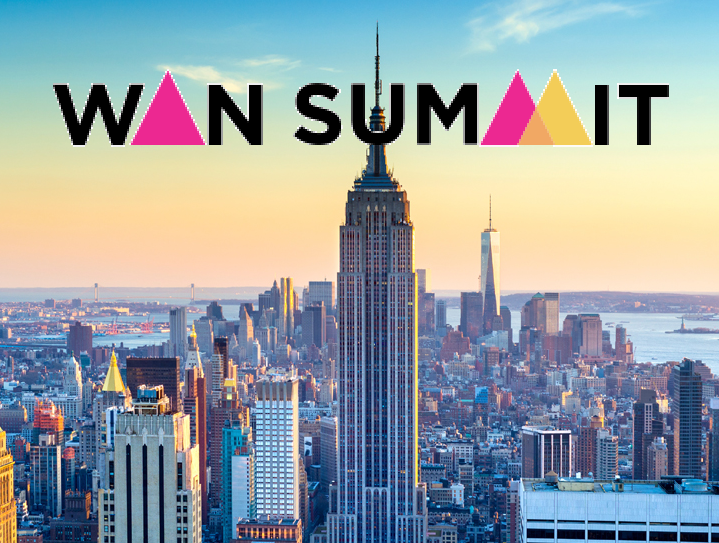 Global Capacity's Senior Vice President of Product, Chris Alberding, will join industry-leaders from Tata Communications, Gate Gourmet, GTT Communications and VWR on the panel "Hybrid Transformations – Experiences with Adopting SD-WAN and Integrating Internet into the WAN."   The panel, moderated by Steve Garson, President, SD-WAN-Experts, will discuss insights and learning from SD-WAN deployments, including designing the right network that incorporates a variety of access and network technologies.  Panelists will further discuss the cost impact of deploying an SD-WAN solution, how it will influence the relationships of customers with their service providers, and approaches to planning and mitigating risk in WAN transformation.
"Our customers are finding SD-WAN technology is easy to use, fast to deploy and reliable," shares Chris Alberding, SVP of Product at Global Capacity.  "No other network is better built to deliver a hybrid WAN than Global Capacity's network of networks with near ubiquitous coverage, flexible access options and true network diversity. Now combined with SD-WAN orchestration, our hybrid SD-WAN solutions are unmatched for dynamic multi-path optimization, application network performance and achieved cost efficiencies."
Global Capacity's One Marketplace™ provides Enterprises with real-time design, pricing, ordering and management of a broad portfolio of connectivity services.  The Marketplace provides transparency into services pricing and visibility into available capacity and performance across multiple access networks and geographies.  The key innovation of the world's first network marketplace is the automation of a hybrid of service provider pricing, infrastructure data and unique business rules, and the real-time delivery of multiple engineered Hybrid WAN options.  Global Capacity's One Marketplace dramatically simplifies and fundamentally changes how Enterprises buy and manage Hybrid WAN connectivity.
Request a meeting with Global Capacity at WAN Summit New York to learn why Enterprises and Cloud Providers are turning to Global Capacity for simple, cost-effective and high-performance Hybrid SD-WAN solutions.
# # #
About Global Capacity 
Global Capacity is the leading connectivity as a service company that simplifies connecting Enterprises to high value Cloud and business destinations.  Through its award-winning software defined platform, One MarketplaceTM, the company provides the ubiquitous reach, flexible access options and reliable connectivity solutions that deliver on its brand promise of Connectivity Made SimpleTM.  Global Capacity delivers its innovative solutions to telecommunication carriers, managed service providers, application service providers and enterprise customers globally.  Learn more at globalcapacity.com or by following us on our blog Marketplace Network News, Twitter @global_capacity and LinkedIn.
MEDIA INQUIRIES:
Ilissa Miller
iMiller Public Relations for Global Capacity
Tel: +1 866 307 2510
Mary Stanhope
VP, Global Marketing, Global Capacity
Tel: +1 781 902 5216