September 5, 2018 — EdgeConneX®, specializing in global data center solutions at the edge of the network, announces today that its Chief Marketing Officer, Phillip Marangella, will present at Capacity North America taking place September 5-6, 2018 in Denver, CO.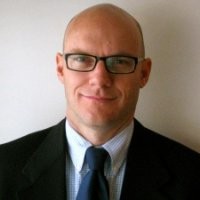 On Thursday, September 6, 2018, Mr. Marangella will lead an executive panel entitled, "Collaborating to Enable the Cloud at the Edge."  The panelists will discuss key drivers and challenges associated with Cloud adoption, as well as how the companies are working collectively to support the proliferation of cloud at the edge and digital transformation.
WHAT:          
Speaking Session: "Collaborating to Enable the Cloud at the Edge"
WHEN:
Thursday, September 6, 2018 at 12:00 PM
WHERE:
Capacity North America
Four Seasons Hotel
1111 14th

Street

Denver, Colorado 8020
WHO:
Panel Members Include:
Phillip Marangella, CMO, EdgeConneX
Nicole Cooper, EVP of the Americas, Megaport
Peter Neil, West Division Vice President, Comcast
Patrick Shutt, CEO, Unitas Global
The location of Capacity North America in Denver highlights EdgeConneX's recent expansion of its Denver Edge Data Center Campus.  EdgeConneX's Denver campus offers 21MW of available capacity. Located in the heart of the Denver technology center, the Edge Data Center campus offers a carrier-neutral and power-dense facility purpose-built for content, network, cloud and IT providers, capable of supporting deployments of up to 30kW/rack. Megaport, the leading Network as a Service provider, will deploy their SDN to enable elastic interconnection services within EdgeConneX's Denver facilities, helping to enable enterprise customers to securely and rapidly connect to multiple cloud service providers. In addition, IX-Denver has expanded its Denver-area neutral internet exchange to EdgeConneX's EDC Campus, providing additional access, redundancy and resiliency to network operators throughout the region. The edge in Denver is now evolving, making it a strong market that is leading the fourth industrial revolution.
About EdgeConneX®
EdgeConneX® is the only global Edge Data Center® provider.  Creating purpose-built, edge-of-network infrastructure solutions that extend the internet's reach, EdgeConneX enables the fastest and most secure delivery of content, cloud services and applications. Edge Data Centers host bandwidth intensive and latency sensitive data closer to end-users, establishing a more secure, reliable and cost-effective distribution model for the internet.  For more information, please visit the EdgeConneX Internet of Everywhere® at edgeconnex.com.
Media Contact:
iMiller Public Relations for EdgeConneX®
Tel: +1 866 307 2510
pr@imillerpr.com