Faction Deploys in EdgeConneX Edge Data Centers® for Their Robust Edge Ecosystem and Direct Access to Leading Cloud Providers
Herndon, VA – October 24, 2017 – EdgeConneX®, specializing in global data center solutions at the edge of the network, today announces that Faction, a leading enterprise-class private cloud and backup infrastructure provider, has partnered with EdgeConneX to deliver expanded multi-cloud service offerings to its customers across its Edge Data Centers® (EDCs) portfolio.  The initial deployment is complete in the Portland EDC and the Denver facility will follow this quarter.  EdgeConneX houses a robust Internet ecosystem, providing cloud onramps to major cloud providers such as Amazon Web Services (AWS), Microsoft Azure, Oracle Cloud and many others.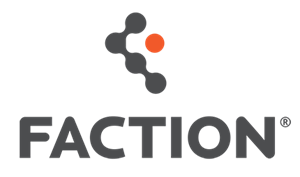 The EdgeConneX Portland and Denver EDCs are in strategic proximity to network provider aggregation points, which ensures the lowest latency data delivery with improved security and quality of service for Faction customers.  Additionally, these purpose-built, state-of-the-art EdgeConneX facilities provide Faction with a robust Internet ecosystem with direct access to leading cloud providers at the Edge.  Partnering with EdgeConneX will assist Faction in rapidly expand its multi-cloud service offerings while enabling access to more private enterprises.
"EdgeConneX is the nexus of interconnection in a very heated Portland hyperscale cloud market, and being a cross-connect away will enable our multi-cloud solutions and go-to-market strategy," states Luke Norris, CEO, Faction.  "Our partnership will enhance our ability to build storage pools between hyperscale cloud providers with maximum control as we continue to shape the future of multi-cloud computing for our customers."
In both the Portland and Denver facilities, Faction will leverage connectivity in a secure and reliable Edge Data Center, delivering high-performance and cost-effective VMware based clouds with Administrator-level access to VMware vCenter that offers unprecedented control, flexibility, and integration capabilities for hybrid and multi-cloud deployments.
"As cloud traffic rises exponentially, it is essential to provide access to innovative cloud service providers and partners that can help companies realize their strategic and commercial objectives," states Clint Heiden, chief commercial officer, EdgeConneX.  "The launch of Faction's multi-cloud service offerings at our Portland and Denver Edge Data Centers underscores our commitment to making it easier for customers to reach the cloud and take advantage of industry-leading cloud technologies all in one secure edge location."
EdgeConneX specializes in providing purpose-built, power dense Edge Data Center solutions that enable the fastest delivery of data to end-users.  EdgeConneX has created a new Edge of the Internet by designing and deploying facilities that are strategically positioned nearest to network provider aggregation points, ensuring the lowest latency data delivery with improved security and quality of service.
For more information about EdgeConneX and its leading Edge of network infrastructure solutions for expanding and improving access to wireless and data communications, visit  edgeconnex.com or email info@edgeconnex.com.
To learn more about Faction, please visit www.factioninc.com.
# # #
About EdgeConneX®
EdgeConneX® is the only global Edge Data Center® provider.  Creating purpose-built, edge-of-network infrastructure solutions that extend the internet's reach, EdgeConneX enables the fastest and most secure delivery of content, cloud services and applications.  Edge Data Centers host bandwidth intensive and latency sensitive data closer to end-users, establishing a more secure, reliable and cost-effective distribution model for the internet.  For more information, please visit the EdgeConneX Internet of Everywhere® at edgeconnex.com.
About Faction
Colorado-based Faction® is an enterprise-class IaaS cloud provider delivering maximum control, flexibility, and integration capabilities for customers in hybrid & multi-cloud environments. Faction® has Type II SSAE 16 and SOC 1 & 2, HIPAA compliant and PCI capable cloud nodes in 8 geographies in North America. Faction® is a Platinum-level NetApp Service Provider and is VMware Hybrid Cloud® and IaaS® Powered. For more information on Faction® and to learn how to leverage hybrid cloud and multi-cloud strategies, please visit http://www.factioninc.com. Follow us on Twitter (@FactionInc) and LinkedIn.
MEDIA CONTACTS:
iMiller Public Relations for EdgeConneX
+1.866.307.2510