Partnership Provides New US Access Point for Customers to Leverage Unique Transatlantic Capacity with Protected Terrestrial 10Gbps and 100Gbps Routes and Across the Irish Sea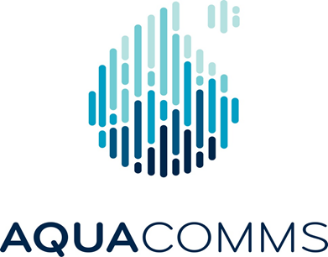 DUBLIN — SEPTEMBER 22, 2016 — Aqua Comms Limited ("Aqua Comms"), a provider of scalable, subsea capacity-based network solutions, today announces that it has established a Point of Presence (PoP) at 1025Connect, Long Island's premier network-neutral Meet-Me Room for network interconnection and colocation. 1025Connect customers can now leverage Aqua Comms' suite of bandwidth and spectrum services via the company's next-generation transatlantic subsea fiber optic network, America-Europe Connect (AEConnect), and its Irish Sea cable, CeltixConnect. Uniquely, this is the only submarine network currently available that offers encryption and protection across its New York, Ireland and UK routes, up to 100Gbps.
Aqua Comms' 6,800km cable system between America and Europe was completed in January 2016, and coupled with its Irish Sea cable, offers the most advanced optical solution on a transatlantic route. The solution ensures the highest reliability by providing high capacity, low latency connections between the U.S. and Europe with diverse terrestrial sections on both continents. With the least amount of shallow water exposure of any transatlantic system, the network provides unprecedented security, encryption and reliability.
"This site on our groundbreaking cable system adds to our current strategic access points in Dublin, Slough, Manchester, London and New York metro markets," states Greg Varisco, Chief Executive Officer of Aqua Comms. "Customers looking for secure, reliable and fast links between the world's top business hubs have yet another key entry option to the most advanced optical transatlantic solution available. We're proud to partner with 1025Connect, which offers fast cross-connects to other local and global cable systems in a critical subsea cable launching point."
"Aqua Comms and 1025Connect share a mutual commitment to high performance connectivity between customers, countries and continents," states Dan Lunde, Managing Director at 1025Connect. "This partnership is a natural one, as Aqua Comms' world-class network solutions require an industry-leading colocation facility in the business capital of the world. We are proud to offer the company's unique, best-in-class solutions to the industry."
For more information on Aqua Comms, visit www.AquaComms.com or email info@aquacomms.com. For more information on 1025Connect, visit www.1025connect.com.
About Aqua Comms Limited
Aqua Comms Limited (Aqua Comms) is the owner and operator of the transatlantic cable AEConnect and the Irish Sea cable CeltixConnect, and was established to build, acquire or merge with subsea fiber optic cable networks to provide capacity networking solutions to the global media, content providers and IT companies. To learn more about Aqua Comms and its new transatlantic subsea cable system, AEConnect, visit www.AquaComms.com.
About 1025Connect
1025Connect is Long Island's premier network-neutral Carrier Hotel located at 1025 Old Country Road in Westbury, New York. This facility is renowned for its ability to connect subsea systems to terrestrial networks with the optional ability to bypass Manhattan for greater network diversity. 1025Connect provides colocation solutions that enable network interconnections through its highly-secure Long Island data center. Network operators of all types within 1025Connect benefit from direct access to Manhattan Bypass fiber routes, multiple transatlantic and Latin American submarine cable systems and multiple enterprise networks—all without monthly recurring cross-connect fees. visit www.1025connect.com.
MEDIA INQUIRIES
Ilissa Miller
iMiller Public Relations for Aqua Comms Limited
Tel: +1 866 307 2510
pr@imillerpr.com