Marketing Associate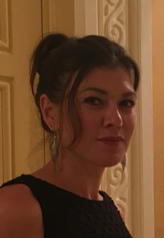 Liz Sylvia is a Marketing Associate at iMiller Public Relations where she is responsible for account support and project management. Liz has a diverse background in design, education, and most recently in account support for several tech companies. She is extremely attentive and focused on the organization of account processes and customer service.
In her recent role as Account Specialist for Conviva, she supported large clients such as Comcast, Dish/Sling, EdgeConneX®, AT&T, and Verizon. In addition to her professional accomplishments, she is also active with many charitable organizations including Feed My Starving Children, Caring for Cambodia and Project Sprouts.
Liz holds a Bachelor of Arts in Education and a Master of Arts in Literacy from Northern Illinois University. She enjoys running, music, reading, and spending time with friends and family.